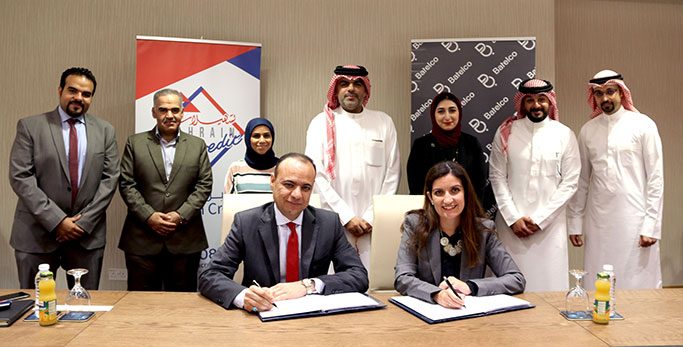 Batelco and Bahrain Credit Provides Customers with Rewarding and Exclusive Benefits
Batelco Signs Partnership Agreement with Bahrain Credit

As part of its continued efforts towards providing innovative benefits to its customers, Batelco, the leading digital solutions provider in the Kingdom announced the signing of a partnership agreement with Bahrain Credit.
The partnership agreement was signed by Batelco's Acting General Manager Maha Abdulrahman and Assistant Vice President of Bahrain Credit Rasool AlAali, at the Bahrain Credit headquarters in the presence of a number of officials from both entities.
Batelco and Bahrain Credit have agreed on bundling selected products and services to offer exclusive and rewarding benefits to their mutual customers, which further enhances and complements their lifestyle.
As part of the agreement, Batelco Fixed, Home Internet and Mobile Postpaid line customers subscribing for an Imtiaz card and paying their Batelco bills with their Imtiaz card, are entitled to enjoy a reimbursement of BD10 monthly in their bills for one year.
Customers wishing to benefit from this offer need to transfer their current Credit Card balance to their Bahrain Credit Imtiaz card in order to receive the monthly BD10 credit.
To get your Imtiaz card, please visit any Bahrain Credit branch. For more information, call Batelco on 196