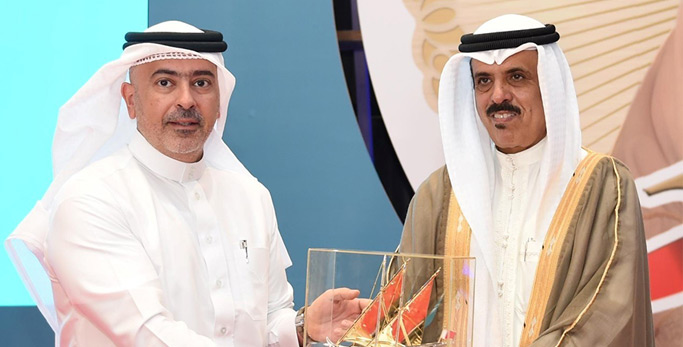 Batelco Gold Sponsor of 100 years of Formal Education Forum
A management team from Batelco has attended the "100 Years of Formal Education Forum", organized by the Ministry of Education in cooperation with the United Nations Children's Fund (UNICEF) in the Company's capacity as Gold Sponsor. The two-day event, which took place from June 11 – 12 was held at Art Rotana, Amwaj.
The sponsorship of this event forms part of the Company's strategy to support national events that reflect the Kingdom's success across various sectors, with a particular focus on the integral role of education, as the kingdom of Bahrain has always been a leader in the education domain and has given it a special importance which revolves around the desire to build generations that make up a well-educated and cultured society. Over the years, the national education has witnessed a significant leap as a result of His Majesty King Hamad bin Isa Al Khalifa's Reform Project, that positively impacted the level of human resources in the kingdom as well as the national talents who are able to face the future challenges and contributes towards building their country.
Attending the event on behalf of Batelco was General Manager of Corporate Communications and CSR, Shaikh Bader Al Khalifa, who was presented with an award in recognition of Batelco's sponsorship by His Excellency Dr, Majid Al Nuami, Minister of Education
Commenting on the occasion, Shaikh Bader said, "We are proud to be a part of this pivotal forum which highlights the importance of education in the Kingdom, as well as its history and development. The forum also highlighted the importance of preparing a new generation of capable graduates with the required skillset to keep up with the continuous advancement of technology, particularly in the field of telecommunications. Batelco will continue to embrace its role as a national entity and support the Kingdom of Bahrain through its youth and education programs."
Continually striving to support a wide range of educational programmes as part of its Corporate Social Responsibility efforts, Batelco's keenness to participate in education related events highlights its commitment to the progression of the nation and its dedication to the achievement of the Economic Vision 2030.