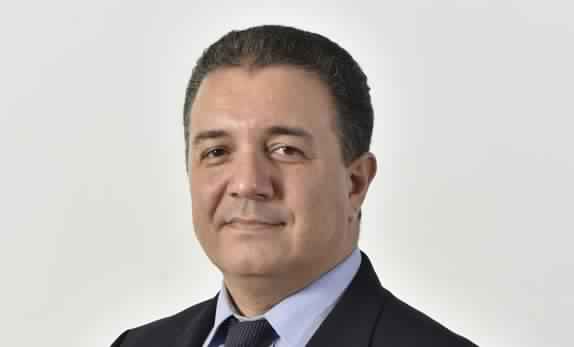 Sophos Awards Batelco "Top Growth Partner of the Year"
Manama, Bahrain: Batelco has been recognized as the 'Top Growth Partner of the Year' at the 2019 Sophos Evolve Bahrain Partner Roadshow held at the Westin, City Centre Bahrain to celebrate the successes of Sophos partners throughout the Kingdom.
Batelco received the award as a result of the Company's outstanding performance over the past year, as well as in recognition of the Company's demonstrated commitment and dedication to selling Sophos cybersecurity solutions.  Batelco was also recognized for having grown its security business considerably over a short period of time, as well as for having one of the largest trained presales teams in the Kingdom, alongside its certified implementation teams and for being one of the largest ISP's in Bahrain.
As part of the event, members of the Sophos executive leadership team delivered keynote sessions on Sophos' strategy, its partner commitments and the broader future of the IT security industry in front of more than 90 attendees. Partners also attended a packed agenda of breakout sessions delivered by key business, product, technical, and sales experts.
Harish Chib, vice president, Middle East & Africa at Sophos, said, "It is always a great pleasure to recognize our partners at these events as they play a crucial role in our success as a business. It's an important opportunity to hear how partners are implementing our endpoint and network security to protect their customers from constantly evolving cyberattacks. I am delighted Batelco has won the award for Sophos Top Growth Partner of the Year for Bahrain region. They have had a fantastic year and it's very well deserved."
Also commenting on the occasion was Enterprise General Manager Abderrahmane Mounir from Batelco who said, "Batelco is dedicated to providing customers with the latest technologies to make their digital operations safer and more secure. Winning this award is a great accomplishment for us and we hope to continue strengthening our partnership with Sophos to be able to continuously provide customers with the latest solutions to best suit their needs."
Batelco is keen to create new partnerships with leading telecommunication and digital solution providers in the region in order to expand its portfolio, thereby providing customers with the latest products and services and enhancing their customer experience whilst contributing towards the advancement of the telecommunications sector.