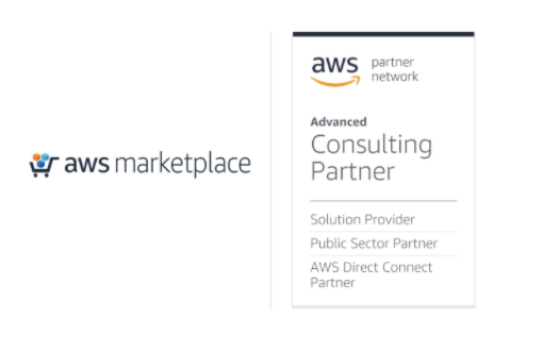 Batelco Announces Participation in the AWS Marketplace CPPO (Consulting Partner Private Offer)
Batelco, the leading digital solutions provider in Bahrain has announced its role as a Consulting Partner with Amazon Web Services (AWS) Marketplace, the fast-growing online software store that helps thousands of AWS customers accelerate project success and innovation, as part of the launch of the Consulting Partner Private Offer (CPPO) programme in Bahrain.
Launched in 2002 as a subsidiary of Amazon, AWS is a platform that offers flexible, reliable, scalable, easy-to-use and cost-effective cloud computing solutions. It has enabled its customers to achieve their business requirements and meet their digital objectives. Batelco's collaboration with AWS has grown rapidly since early 2017, enabling Batelco to offer the most in-demand services to its partners and customers.
Through this launch, all AWS customers in Bahrain will be able to purchase software solutions available on AWS Marketplace directly through Batelco, while receiving guidance from Batelco's dedicated team of skilled AWS certified professionals on the right solutions and products to fit their needs. Catering to customers through the one-stop shopping solution for all Cloud, Digital, ICT and Telecom needs across any industry, Batelco will also facilitate a smooth and co-effective shopping experience for customers, allowing them to save time and money.
Commenting on the announcement, Batelco GM Enterprise Abderrahmane Mounir said, "We are very pleased to be expanding our work with AWS, which complements our role as the leading provider of digital solutions in Bahrain. This launch will enable us to provide AWS services nationwide, which reflects our continuous efforts to support our valued enterprise customers, by providing the necessary technical support and tools to grow their business. Through taking this step, Batelco is also reaffirming its support for the Kingdom's Cloud-First Policy, the growth of the digital economy."
Furthermore, as an AWS Consulting Partner, Batelco has an added benefit of having the required technical and specialist skillsets to help customers in end-to-end cloud and AWS needs, along with providing the attractive bundling of telecom products, with Batelco also providing options for single and monthly billing.