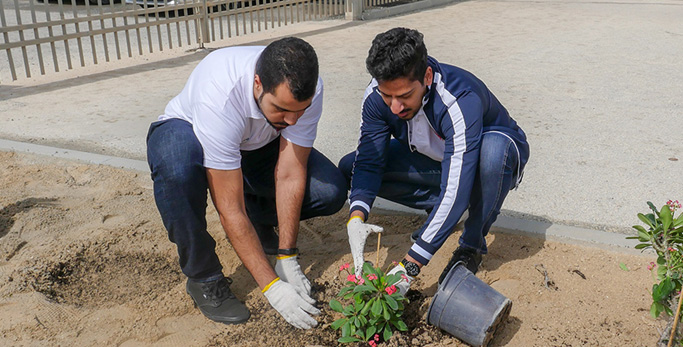 Batelco Employees Take Part in 'Go Green' Initiative
As part of its commitment to the Kingdom of Bahrain and the promotion of its corporate social responsibility, Batelco, the leading digital solutions provider in the Kingdom, held a Go Green activity at the Batelco Headquarters, Hamala recently.
Go Green is an environmental awareness campaign aimed at changing misconceptions about reusing, reducing and recycling environmentally harmful substances to minimize their negative impacts on the planet.
A number of Batelco employees volunteered to participate in planting greenery on the campus. This comes as part of a series of CSR initiatives planned by Batelco to spread awareness on the importance of protecting the environment and achieving sustainable development.
Through such events, Batelco seeks to raise awareness of the importance of joining together in order to preserve the environment, as it plays an important role in sustainability, in order to pave the way for the continuity of development.
Batelco continuously strives to be a more socially responsible entity driven by a sincere desire and inherent duty to contribute to the community in which it operates.