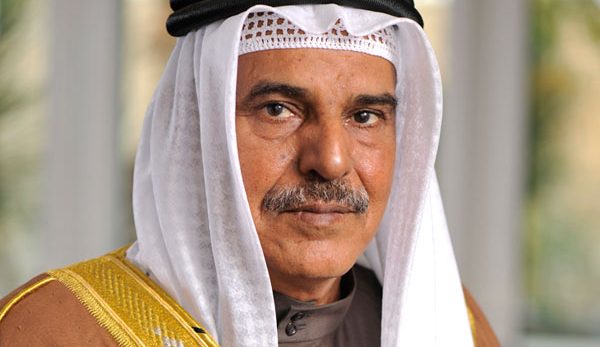 Batelco Group Announces Half Year 2014 Profit of BD24.9 Million (US$66.0 Million)
Results reflect Positive Contributions from Overseas Operations
9  Million Subscribers
Interim Dividend of 10  fils per share approved by Board of Directors 
Manama, Bahrain: Batelco Group (Ticker: BATELCO), the international telecommunications company with operations across 14 countries, today announced its financial results for the six months ended 30 June 2014 ("the Period"). The results have been positively impacted by contributions from the Group's overseas operations as well as by stable performance in the home market.
Financial and Subscriber Highlights
Gross Revenues of BD194.6M (US$516.2M) for the period;
EBITDA of BD71.9M (US$190.7M) representing a 37% margin;
Consolidated Net Profit of BD24.9M (US$66.0M) for the period;
Subscriber base of 9 million, an increase of 4% YoY;
57% of revenues and 54% of EBITDA sourced from markets outside Bahrain;
Significant cash balances of BD121.9M (US$323.3M)
Earnings per share of 15.0 fils and an approved interim cash dividend of 10 fils per share.
For the first six months of the year, the Group reported Net Profit of BD24.9M (US$66.0M) versus BD25.3M (US$67.1M) for the corresponding period in 2013, a slight decrease of 1% year over year and a 28% decrease since last quarter. Profits for the period were impacted by continued competition in core markets and one-off adjustments. EBITDA for the period was BD71.9M (US$190.7M), representing a healthy margin of 37%, compared to EBITDA of BD56.6M (US$150.1M) for the corresponding period in 2013, a 27% increase year over year and a 11% decrease quarter on quarter.
The Group's Gross Revenue for the period, which stood at BD194.6M (US$516.2M) was up 14% from BD170.7M (US$452.8M) year over year and 1% decrease quarter over quarter. Operating Profit for the period was BD39.1M (US$103.7M) versus BD30.9M (US$82.0M) for the corresponding period in 2013 reflecting a 27% improvement year over year and a 20% decrease over the first quarter of 2014.
The positive impact of Batelco's overseas operations, particularly in Dhiraagu Maldives and Sure Channel Islands and Isle of Man, continues to boost the Group's bottom line. At the end of the six month period, 57% of Revenues and 54% of EBITDA were attributable to operations outside of Bahrain. This is compared with 51% of Revenues and 48% of EBITDA in the first half of 2013 and 57% of revenues and 54% of EBITDA during the first quarter of 2014.
The Group's balance sheet remained strong; as of 30 June 2014 net assets were BD584.8 (US$1,551.2) with substantial cash balances of BD121.9M (US$323.3M). Earnings per share were 15.0 fils and the Board of Directors approved an interim cash dividend for shareholders of 10 fils per share for the six month period.
Commenting on the results for the first six months of 2014 following the meeting of the Board of Directors, Batelco Chairman, Shaikh Hamad bin Abdulla Al Khalifa, said that the Batelco Group is pleased with the advances it has made which have supported the increase in revenues and operating profit over the first half of 2013.
"The Group's diversification and expansion continues to positively boost revenues and subscriber numbers. It is now one year since we included our Island Portfolio contribution, reported for the first time in the 2013 Q2 results. Over half of our revenues and profits are now generated from outside of our home market, which meets our expectations and aims to offset the impact of ongoing and aggressive competition at home," Shaikh Hamad said.
"We will remain focussed on our efforts to pool Group resources, technologies and expertise wherever possible as this has directly enhanced our competitiveness and performance across our markets of operation."
Operational Highlights
Batelco Group Chief Executive Alan Whelan commenting on the operational highlights said that the Group's good progress during the first half of the year was in line with expectations and the result of tremendous efforts by the Group's management and staff.
The Group's subscriber base stands at 9 million customers, a rise of 4% year on year. This reflects impressive gains made over the past year in the key markets of Bahrain and Jordan as well as across the majority of the Group's subsidiaries and affiliates.
Year on year, the Broadband customer base has increased by 7% to reach around 287,000 customers, which represents a 1% increase since the previous quarter. Mobile subscriber numbers grew by 5% year-over-year and now stands at 8.5 million. Fixed line subscribers numbers remained flat since Q1 and showed a small decline of 3% year-over-year as demand across most of Batelco's markets reduces due to the growing preference for mobile services.
Performance from Overseas Markets
Mr. Whelan continued by saying; "Across the Group, our focus has been on enhancing competitiveness which has meant ensuring we remained as innovative as possible in our approach to serving our customers as well as in the manner in which we manage our operations."
During the period, overseas markets continued to deliver enhanced results as highlighted by their growing contribution to the bottom line.
Jordan: Umniah continues to demonstrate a significant presence in the Jordanian telecom market due to its strong strategy by offering high quality integrated services, with the best value, while keeping abreast with sector developments and customers' various needs and expectations. In Q2 2014, Umniah's mobile subscriber base grew to 2.9 million, an increase of 13% year-over-year and in line with last quarter. Similarly its broadband services witnessed an impressive 51% growth year-over-year and 5% gain since last quarter.
Kuwait: Batelco Group holds a 90% shareholding in Quality Net, which delivers total ICT solutions and remains the market leader in Kuwait's Data Communications and Internet Services industry. In Q2 2014, the company maintained market share and position delivering steady results and ending the period with around 42,000 customers, reflecting a year-over-year gain of 1% and quarter-on-quarter gain of 2%.
Channel Islands and Isle of Man:   During the period the business signed contracts with Huawei to provide a full 2, 3 and 4G network for launch late 2014 in Isle of Man and early 2015 across the Channel Islands. The company acquired a data centre business in Jersey in July and completed a major Global WAN installation across six countries. Subscriber numbers continue to grow well with a 12% year-over-year increase in broadband subscribers and 2% year-over-year increase in mobile subscribers in H1 2014.
South Atlantic & Diego Garcia ("Sure S&D"):  Sure S&D, supported by appropriate investments in infrastructure to support its residential and business customers, performed as expected across all of its operations.
Dhivehi Raajjeyge Gulhun Plc (DHIRAAGU): Dhiraagu (Maldives) maintained its sound start to the year with continued growth coming from broadband, enterprise and data solutions to the corporate segment. Broadband subscribers grew 1% quarter-on-quarter and 9% year-on-year boosted by the launch of new high speed packages during the preceding quarter. During the quarter Dhiraagu revamped its prepaid plus package and launched campaigns across mobile and broadband as the company seeks to offer the best value services to consumers. In line with Dhiraagu's commitment to offer the fastest browsing and streaming experience for its customers, the company initiated the upgrading of 3G services and implementation of 4G LTE during the period. Dhiraagu also launched a number of CSR initiatives as part of the company's efforts to help the local community.
Other JVs: Sabafon (Yemen), in which the Group has a 26.942% shareholding, maintained steady results in Q2 2014 and ended the period with more than 4.1 million users.  Atheeb (Saudi Arabia), in which Batelco holds a 15% stake, reported a decline of 11% year-over-year in subscriber numbers and 7% since the last quarter.
Batelco Bahrain – Growing Subscriber Numbers
For the period in Bahrain, mobile subscribers increased by 23% year-over-year and by 14% since Q1 to reach over 1 million subscribers. The increased subscriber numbers follow Batelco Bahrain's recent trend which has seen substantial growth as a result of the Company's efforts to strengthen competitiveness through the delivery of value for money innovative products and services.
Mr. Whelan noted that Batelco's 4G LTE products and services have played a significant part in the growing subscriber numbers, as they continue to be very popular thanks to the exceptional choice of bundled packages featuring the latest smart devices.
"The broadband subscriber base has also shown improvement with an increase of 8% YoY and 9% since Q1, with the upswing in numbers attributable to Batelco's upgraded services and the further develoment of our fiber optic network in a number of areas, and additionally to the growing popularity of Batelco's TV products and services."
As in previous periods, demand for fixed line services in Bahrain have continued to decline in favour of mobile services, with customer numbers dropping by 3% since June 2013.
"Our customer numbers in the home market have been strengthened by a number of new promotions, upgrades and enhancements to services, as part of the Company's ongoing customer focussed strategy."
"Furthermore, our focus on customer care, with the opening of a state-of-the-art new Call Centre at Batelco Headquarters in Hamala in early 2014 has also played a key part in our growing customer base. The innovative call centre solution which is now available has greatly enhanced our customers' experience and led to greater customer satisfaction levels," Mr. Whelan added.
Batelco Bahrain is undertaking a significant investment in its mobile network to cater for increased customer demand and broadband traffic growth.  The project entails more than doubling the number of mobile sites for 4G/LTE service, to significantly improve 3G coverage, introduce new mobile services and improve the resilience of the mobile network.
Commitment to Community
Batelco's Chairman Shaikh Hamad continued by stating that Batelco continues to give a high priority to its Corporate Social Responsibility programme.
"For the first half of 2014 Batelco put significant resources into its CSR activities with more than BD1.5M committed to various sports, social, health and educational initiatives in Bahrain. Batelco's annual Ramadan contribution was carried out successfully with 30,000 food boxes distributed to the Kingdom's charitable societies to support needy families during the Holy month."
Shaikh Hamad also extended his appreciation to Batelco Group's executive teams saying that the Group's sound performance is the result of their strong leadership supported by the dedication of employees across all markets of operation.
Building on Momentum
Batelco Group CEO Alan Whelan concluded by saying that Batelco has been buoyed by this pleasing set of results for the first half of 2014.
"It gives us a very solid base to build on as we work hard in the months ahead to make further progress. We are committed to delivering a portfolio of products and services that meet the needs of our customers in all our markets. We continue to invest in building, developing and enhancing infrastructure and services. The investments we are making are delivering for both Batelco and for Bahrain."
"We believe that the progress we are making in improving our competitiveness across all our operations will enable us to deliver even stronger results for shareholders in the second half of the year," Mr. Whelan added.