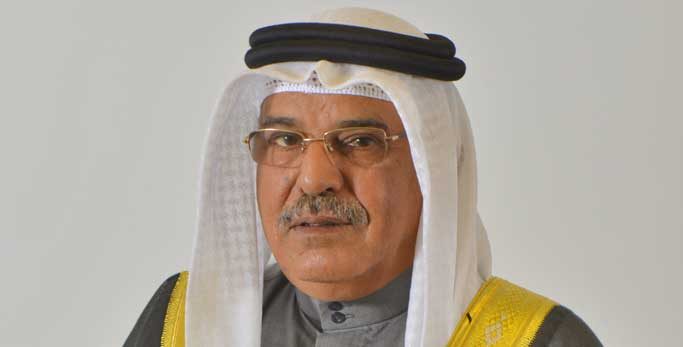 Batelco Group Announces Third Quarter 2015 Profits of BD40.9 Million (US$108.5 Million)
–       Subscriber base grows to over 9.5 million customers
–       Net profit in line with same period in 2014
Manama, Bahrain:Batelco Group (Ticker: BATELCO), the international telecommunications Group with operations across 14 countries, today announced its results for the nine-month period ended 30 September 2015 ("the Period"). The Group's customer base continues to grow steadily and net profits are in line with the same period in 2014.
Financial and Subscriber Highlights
Gross revenues of BD279.6M (US$741.6M) for the period;
EBITDA of BD106.9M (US$283.6M) representing a healthy 38% margin;
Consolidated net profit of BD40.9M (US$108.5M) for the period;
Subscriber base grows to over 9.5 million, an increase of 2% QoQ and YoY;
Markets outside of Bahrain contribute 58% of revenues and 57% of EBITDA;
Substantial cash and bank balances of BD141.2M (US$374.5M); and
Earnings per share of 24.6 fils
For the nine-month period, the Group reported net profit of BD40.9M (US$108.5M), in line with the corresponding period of 2014, and 1% increase since last quarter. EBITDA for the period was BD106.9M (US$283.6M) representing a margin of 38%, compared to EBITDA of BD111.4M (US$295.5M) and a 38% margin for the corresponding period in 2014, a 4% decrease year over year and 8% improvement quarter on quarter.
The Group's gross revenues for the period of BD279.6M (US$741.6M), impacted by competitive pressures in key markets, are 4% down from BD291.9M (US$774.3M) for the same period in 2014. However, the third quarter gross revenues improved by 2% over the previous quarter of 2015. Operating profit for the nine-months of 2015 was down by 9% from BD61.9M (US$164.2M) to BD56.5M (US$149.9M) and improved by 17% over Q2 2015 as a result of cost savings across the Group.
The Group's balance sheet remains strong; as of 30 September 2015 net assets were valued at BD567.0M (US$1,504.0M) with cash balances of BD141.2M (US$374.5M). This includes the impact of the interim dividend (10 fils per share) announced and paid during the quarter. Earnings per share for the period stood at 24.6 fils.
Batelco Chairman, Shaikh Hamad Bin Abdulla Al Khalifa, announced the results following a meeting of the Board of Directors at Batelco Group Headquarters on Tuesday November 10, stating,"We are pleased that our customer numbers continue to climb thanks to our reliable and value for money provisioning across the Group. Whilst our revenues continue to be impacted by competitive pressures, we have been able to maintain our bottom line profit due to cost containment measures across the Group."
"We operate in very competitive markets; however we continue to be focussed on our efforts to pool resources, technologies and expertise as this has had a beneficial effect on our competitiveness and performance across the Group."
Operational Highlights
Batelco Group A/CEO Ihab Hinnawi stated "Across the Group, Batelco's overall subscriber numbers are up by 2% year on year, with particularly strong input from the home market of Bahrain, which has seen a 10% year-on-year increase in mobile subscribers. The growth in numbers is mainly attributable to the take up of mobile and broadband services due to the growing demand for data solutions. Overall, Batelco's overseas operations performed well and at the end of the nine month period, 58% of Revenues and 57% of EBITDA were attributable to operations outside of Bahrain."
"We operate in very diverse markets each with their unique needs. Accordingly, we are continuing to undertake significant investments depending on the various needs of our individual operations, for the benefit of the group as a whole."
Overseas Markets Review
Mr. Hinnawi continued by saying that the Group's performance during the first nine months of 2015 is in line with expectations and the result of ongoing efforts by the Group's management and staff. During the period, a number of overseas markets delivered positive results due to the rollout of new and enhanced solutions to exceed their customers' expectations.
Jordan: Umniah continues to demonstrate a significant presence in the Jordanian telecom market due to its strategy of offering high quality services, with the best value, while keeping abreast with sector developments and customers' various needs and expectations. During the third quarter of 2015, Umniah's mobile subscribers remained at just over 2.9 million, a 2% YoY increase and 6% increase since last quarter.
Kuwait: Batelco Group holds a 90% shareholding in Qualitynet, which remains the clear market leader in the fixed Data Communications and Internet Services industry in Kuwait.   In Q3 2015, the company maintained market share and continued successfully expanding its ICT business by securing lucrative local and regional contracts.
Channel Islands and Isle of Man:  During the period Sure CIIM saw wholesale line rental enter all markets after a long regulatory implementation period. The net position is strongly in Sure CIIM's favour with a pre-order list in Jersey equivalent to nearly 5% of the market. Strong consumer performance resulted in YOY subscriber numbers up 2% in mobile, 13% in broadband and 5% in fixed line services.
South Atlantic & Diego Garcia:  The highlight for Sure S&D during the third quarter was the launch of mobile services in Ascension Island and Saint Helena, a significant milestone. Strong operating performance across the South Atlantic and Diego Garcia continued through the third quarter.
Maldives:Dhiraagu continued to perform well during the third quarter and paid an interim dividend of US$23.8M to shareholders following the announcement of the company's half year results for 2015. Key highlights of sales and marketing includes improvements in consumer fixed broadband packages and mobile data plans giving customers greater speed and more data, and continuing IDD call rate promotions for selected countries. Both mobile and broadband subscribers witnessed a 3% and 6% increase year over year respectively.
Other JVs:Sabafon (Yemen), in which the Group has a 26.942% shareholding, maintained steady subscriber numbers during the quarter and was able to increase its subscriber base by 2% YoY to 4.6m despite operating in an environment with increased political challenges.   Atheeb (Saudi Arabia), in which Batelco holds a 15% stake, reported a decline of 22% year-over-year in subscriber numbers and 5% since the last quarter due to intense competition in broadband services.
Batelco Bahrain – Enhancing Performance
Mr. Hinnawi continued by outlining the progress made in the Group's home market of Bahrain where customer numbers for mobile services continue to increase steadily.
"The mobile subscriber base has increased by 10% year-on-year with Batelco's 4G LTE products and services playing a significant part in the growing numbers, due to the popularity of our bundled packages with the latest smart devices."
"Batelco's commitment to helping businesses achieve their aims is unwavering and in line with this we provide a full package of ICT solutions that goes well beyond basic telecoms services. Our sophisticated services can be customised to be the perfect fit for any business," he said.
"Our provisioning of adjacent ICT services is possible thanks to strong partnerships with other leading service providers. Batelco's efforts with one such partner, Palo Alto, led to us achieving Gold status in the Palo Alto Networks NextWave Programme during the past quarter, the first company in Bahrain to achieve this milestone. In another first in the Kingdom, Batelco as part of its efforts to empower businesses to digitise their processes and improve operational efficiencies announced the availability of Cloud-based services."
Looking forward with Optimism
Before concluding, Batelco's Chairman Shaikh Hamad said that Batelco gives high priority to its Corporate Social Responsibility (CSR) programme which aims to support initiatives across the fields of Health, Education, Sports and Culture and in line with this has committed over BD1.2M during the first nine months of 2015.
"As we bolster our efforts for the last quarter of the year, we will remain focused on our customers at home and overseas to ensure our provisioning exceeds their expectations. We are optimistic that we can strengthen our performance by working as one team throughout our operations."
"The constant evolution of the communications industry presents new opportunities at every turn and our management teams continuously evaluate and introduce new technologies and solutions to support our objectives within all business segments and across the various companies within the Batelco Group," Shaikh Hamad concluded.