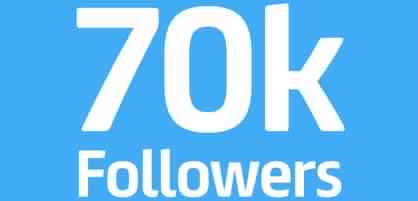 Batelco Ranks First in Industry with its Instagram Follower Base
**Exceeding 70000 Followers**
Batelco, the Kindom's leading communications solutions provider, is also a leader on the social media platform, being ranked number one in terms of followers on Instagram in Bahrain. Batelco currently has over 70,000 followers on Instagram, which is argualby the most widely used and influential social media channel in Bahrain.
With the number of followers rising daily, Batelco continues to keep its Instagram followers updated with the latest promotions, event news and the latest technology contentwith a variety of engaging programmes and treats. As an added bonus for their Instagram followers, Batelco holds regular competitions exclusively for them with valuable prizes.
Batelco's social media activities don't stop with Instagram. All platforms are used by the Company, including Facebook, Twitter, YouTube and Snap chat actively and on daily basis.
Batelco utilises social media to enhance its Customer Care services with the availability of a dedicated team which can be contacted via twitter on @batelcosupport, to support their packages and services inquiries instantly. Batelco also keeps customers updated about the latest technologies, apps, industry news and more via Twitter.
Batelco, always in the foreground of innovation and the latest technology, utilizes all social media avenues to communicate with its customers. These days, many customers, particular in the youth sector only use digital media to communicate and as their main source for all information, shunning traditional print media and email. However, more and more customers of all ages and nationalities are getting onboard and using the various social media platforms as they adapt to the latest trends and discover the unlimited benefits and advantages offered through their use.