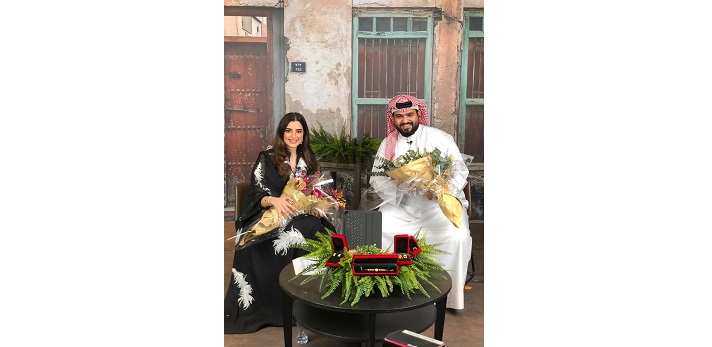 Batelco Successfully Concludes Second Season of 'Yamatna Ghair' Ramadan Show
Batelco concluded the second season of its annual internal Ramadan programme, 'Yamatna Ghair,' on Tuesday 11th May. The virtual programme, which was broadcasted live on the company's internal Instagram channel, was launched for the first-time last year, and features a weekly quiz during the holy month of Ramadan.
The programme was hosted for the second time to share the atmosphere of Ramadan with the staff and to interact with them directly, especially in these current circumstances. The show aimed at promoting Bahraini culture and heritage, as well as its traditions, amid an interactive fun atmosphere. Batelco's talented youth employees organised and implemented the entire show as Batelco emphasizes on supporting young talents within the Company.
This year's 'Yamatna Ghair' theme focussed on authentic Bahraini heritage, and included questions about traditional Bahraini dress, traditional dishes, common local proverbs, and Bahraini gold. Participants were also given the opportunity to win valuable cash prizes throughout the programme.
During the live show, the Chairman Shaikh Abdulla bin Khalifa Al Khalifa surprised the presenters Ahmed Al Awadhi and Maram Alwardi with a phone call where he praised their role and professionalism in conducting the programme in a fun and exciting way. He expressed his keenness in continuously encouraging young Bahraini talents within Batelco and he also thanked the entire team who played a role in the success of the programme. The show's hosts were delighted to receive bouquets of flowers presented in appreciation for their efforts. Shaikh Abdulla concluded his call by wishing everyone a happy Eid.
Sarah Khalil, one of the company's employees, commented on the programme: "I was keen to watch Yamatna Ghair every week and very excited because it was an opportunity to communicate with our colleagues remotely in an enjoyable atmosphere. The last episode was exceptional as participants received valuable prizes, and also due to the Chairman's surprise call, which thrilled everyone."