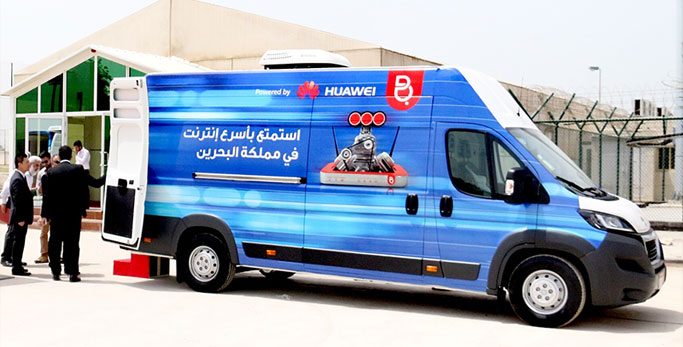 Batelco Super-Fast Fibre Internet now available at Diyar Al Muharraq
Super-fast fiber up to 500mbps with superior customer experience
Batelco, the Kingdom's leading digital communications services provider, has launched its super-fast Fibre Internet services for residents of the prestigious master planned Diyar Al Muharraq development.
This launch of Batelco's Super fast Fibre services at Diyar Al Muharraq is part of Batelco's ongoing network expansion plans to deliver super-fast Internet services throughout Bahrain that support the initiatives of the Kingdom of Bahrain.
Batelco offers Fibre Internet choices to satisfy all needs with speeds of up to 500 Mbps over its state-of-the-art fiber network. Thanks to the amazing high speeds and reliable service, customers will be able to download movies, stream high definition videos, play online games and upload large files in seconds without experiencing any delays.
Additionally, Batelco's popular TV service which delivers a Full Digital Home Solution to customers and a selection of Batelco TV packages will also be available. In addition, Batelco will now also offer 'mobile boost' to its mobile customers to improve the indoor mobile coverage within their homes.
As a special launch offer, Diyar Al Muharraq residents will benefit from exclusive offers which have been designed especially and exclusively for them. Batelco's Fibre experience van will be available at Noor Plaza, Diyar Al Muharraq, during January and February to register customers and help them choose the best package to meet their requirements.
Batelco's customers in Diyar Al Muharraq will also benefit from the extensive experience of Batelco's customer services and support, available around the clock, to make their online experience seamless and enjoyable.
As Bahrain's leading digital services provider, Batelco has been investing continuously over recent years to expand their Fibre network into new developments throughout the Kingdom with the service being enthusiastically received by customers seeking top quality services.