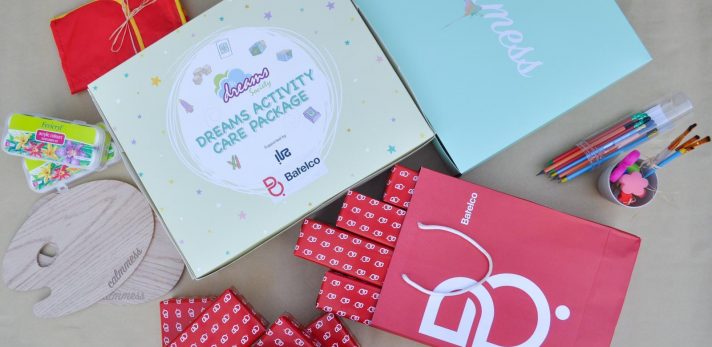 Batelco Supports "Dreams Care Package" by Providing Smart Devices
Batelco continues to launch initiatives that serve the needs of the community during this difficult period, in line with efforts in combating the Coronavirus and its impact on the society, as part of its Corporate Social Responsibility programme.
Batelco recently joined hands with the 'Dreams Society', which is dedicated to enriching the lives of children with terminal illness or debilitating diseases through helping them realize their dreams, by providing 20 smart devices with data service to children under the umbrella of the Society. This will enable the children to connect to the Internet, whether they are in the hospital or at home, without the need for a Wi-Fi network, thus giving them complete freedom and flexibility in using the device provided, and allowing them to stay connected and access their favorite programmes.
This initiative was developed in light of the current circumstances, which requires members of the community to stay at home to comply with health and safety instructions, leading to a high reliance on the internet to stay in touch with family and friends and to engage in online entertaining activities. Accordingly, Batelco is pleased to cooperate with the 'Dreams Society' whose programmes are in line with Batelco's CSR strategy in adding value and making a positive impact on all sectors of society.
Speaking about the initiative, Shaikh Bader bin Rashid Al Khalifa, General Manager of Corporate Communication and Social Responsibility at Batelco, said: "No one can feel the sense of what the children involved in this campaign are going through or the challenges facing their family members. We are honored to play our part even with a simple thing, to help spread happiness and boost the children's morale during treatment."
"The Dreams Society does a noble job and we are proud to be their partners in this programme. By providing devices and data, we hope that these children will feel part of the community and can enjoy their favorite programmes and entertainment like other children," he added.