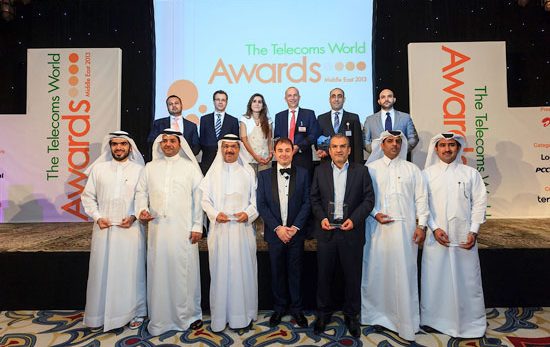 Batelco Wins Best Mergers & Acquisition Award at TWME 2013
Batelco Group (Ticker: BATELCO), the international telecommunications company with operations across 14 countries, was presented with the award for the Best M & A (Mergers & Acquisitions) Deal, at the Telecom World Middle East (TWME) 2013 award ceremony, which took place at the Mina A'Salam Hotel in Dubai on 1st October.
The TWME Awards Ceremony is part of the TWME Conference, which is a prestigious annual event that attracts prime telecom companies from all over the region. Hundreds of telecom professionals were in attendance to hear the region's leading operators discuss their strategies for revenue growth and future investment in the industry.
The Telecom World Middle East Awards set out to celebrate and pay tribute to the telecoms industry professionals and operators that have shown outstanding performance and results in key market segments.
Batelco was selected for the award due to its acquisition of CWC (Cable & Wireless Communications) interest in Dhiraagu (Maldives), Sure Channel Islands and Isle of Man and CWC operations in Falkland Islands, St Helena, Ascension and Diego Garcia ("SADG").
Batelco Bahrain Enterprise Division General Manager Adel Daylami collected the award on behalf of Batelco.
A panel of telecommunications experts judged the Awards and the winners were rewarded at the Gala dinner attended by senior executives, personalities and VIP's from the region's telecommunications industry.