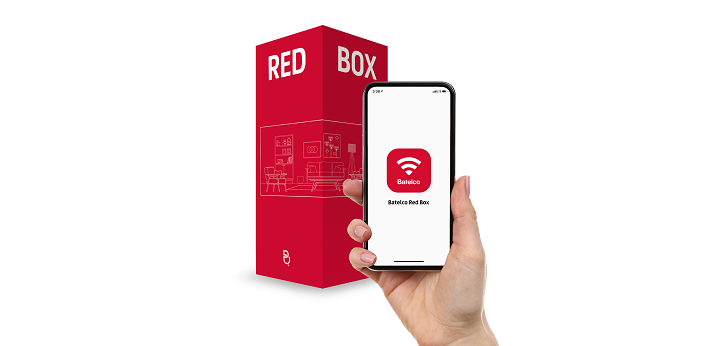 WiFi Everywhere, with 'Batelco Red Box'
Batelco announced today the launch of its latest product, Batelco Red Box, which delivers high speed and strong coverage for Fiber Home Internet customers.
Reliable Internet has never been more important as everyone is working, studying, gaming and carrying out tons of online interactions, from home. Everyone wants to have an optimal performance, but this can be impacted by a number of factors including the location of the router, number of users, interference from electronic gadgets, and thick walls.
The good news is that Batelco Red Box is designed to overcome all such issues as it expands the reach and boosts the performance of the customer's Home Internet connection, to give a great user experience that will make everyone happy. The added beauty of Batelco Red Box is that more boxes can be added as needed to cover all spaces in larger homes. In this way, customers can create their own home network to meet their specific needs using one or more Batelco Red Boxes until the perfect WiFi coverage is achieved.
The product is seamless to set up and use in a few simple steps – plug it in, sync with the home router and download the Batelco Red Box app, which customers can use to monitor usage status, connected devices, set-up a guest WiFi and restrict internet usage times with parental controls. Customers can also run quick diagnostics, and any glitches in the network can be resolved remotely with the support of Batelco's Call Center team.
Batelco General Manager of the Consumer Division Maitham Abdulla said that Batelco launched this product in answer to customers' demands. "A common cause of frustration for our customers is lack of efficient WiFi coverage at home. They are connected to high-speed Internet, but performance is often impacted as the router cannot cover all areas of the home."
"Therefore, we are truly delighted to deliver Batelco Red Box which is the answer to perfect home WiFi coverage. We love that the product is so user friendly, customers can just grab it off the shelf and set it up in less than 3 minutes. Once ready, customers can create their own customised home network and manage the network to suit the family members' specific requirements."
The new product is available off the shelf priced at BD2 per month over 2 years contract. Batelco Fiber customers can purchase a Batelco Red Box by vising any Batelco Shop or shop.batelco.com to have the device delivered to their home.