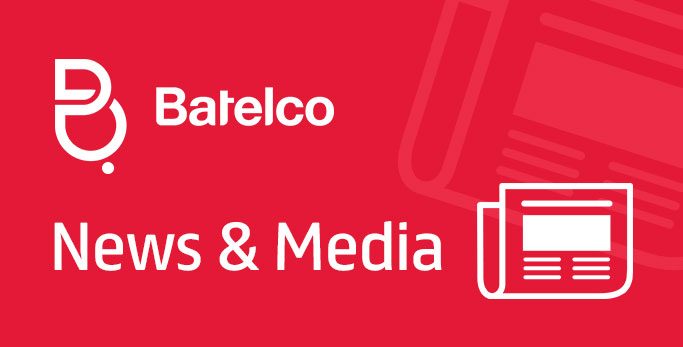 Bahrain International Airshow Tickets Available at Batelco Retail Shops
Fun for all the Family with Great Entertainment
Tickets for the fastest growing airshow in the Middle East are available at a number of  Batelco Retail Shops and online on Bahrain International Airshow website. Once again, Batelco is the headline sponsor of the Bahrain International Airshow 2018 which is organized by the Ministry of Transportation and Telecommunications (MTT) and the Royal Bahraini Air Force in cooperation with Farnborough International. The public part of the show will take place at the Sakhir Airbase from November 14th to 17th, 2018, extended for an additional day this year in order to allow more families the opportunity to enjoy the activities.
For five hours, the sky above the Sakhir Airbase will host a spectacular air display. Pilots are set to showcase breath-stopping skills, testing the limits of some of the world's most legendary aircraft. From military jets to big civilian airliners and historic classics, there is a plane to thrill everyone and free grandstand seating will ensure that visitors can have the best view.
When not watching the display visitors can enjoy a range of Zones which will entertain, delight, inform, engage and excite.
Some of the world's most innovative virtual reality technology, and a state-of-the-art flight simulator will allow visitors to soar through the air with the full body suspension flight simulator and guide through the sky using VR (Virtual Reality) goggles.
The Simulator Zone is an unmissable chance to enjoy the thrill of being a pilot without leaving the ground. The Next Level Simulator Cockpit is a professional grade flight simulator, used and tested by professional pilots. Suitable for all ages, visitors can experience the thrill of the hot seat in this exciting show feature.
The Gaming Zone is a special treat for gamers; this zone will feature aviation-related games, allowing players to show off their gaming skills in a dedicated environment full of the latest technology.
The Kids Play Area  will offer magic shows, competitions, games, a carousel, and a large play area featuring huge inflatable slides and obstacle courses, while street performers will include favourite characters from Disney and Star Wars join Iron Man, dancers and a crazy bouncing robot.
The Heritage Village is returning to BIAS with a wealth of Made in Bahrain arts and crafts that celebrate creativity and talent from around the island. Working in partnership with the Ministry of Labour and Social Affairs, the Heritage Village is to feature a range of demonstrations from pottery to dress making and basket weaving, as well as traditional musical performances.
Finally, some of Bahrain's most popular acts including Mo Zowayed, Banah and DJ Layla are to perform on stage at the heart of this year's BIAS. They will be joined by an amazing line-up of entertainment and musical acts.
Adult tickets to the public area are priced at BD10 per day with tickets for children, up to 16 years of age, priced at BD5. A discount of 5% is available on the purchase of 20 or more tickets, which can be of any type and for any of the four dates. The tickets are for entrance to the Public Area which will feature a whole host of attractions and entertainment.
Don't miss out on this thrilling fun event! Tickets can be purchased in the following Batelco Retail Shops: Airport, Seef Mall (Muharraq), Seef Mall (Seef), Hamad Town, The Centre Mall, City Centre Bahrain, Saar Mall and Enma Mall or visit Bahrain International Airshow's website to purchase your tickets now.