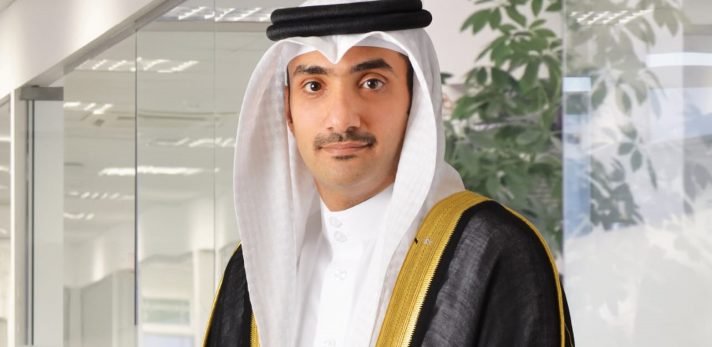 Batelco Announces 2020 Half -Year Financial Results H1 2020 Net Profit Attributable to Equity Holders of BD35.9M, a 6% YoY Increase and a 35% YoY increase in the Interim Cash Dividend for Shareholders from 10 fils to 13.5 fils
Batelco (Ticker: BATELCO), today announced its financial results for the first six months of 2020 (H1), the period ended 30 June 2020.
Batelco announced net profits attributable to equity holders of the company for the first six months of 2020 of BD35.9M (US$95.2M), an increase of 6% from BD34.0M (US$90.2M) for the corresponding period of 2019.  Earnings per share (EPS) are 21.7 fils for the period compared to an EPS of 20.5 fils for H1 2019. Total comprehensive income attributable to equity holders for H1 2020 was reported at BD25.2M (US$66.8M) a decrease of 27% from BD34.4M (US$91.2M) in H1 2019.
Revenues for H1 2020 were BD189.8M (US$503.4M), a decrease of 6% when compared to BD201.7M (US$535.0M) in H1 2019.  Consolidated revenues were impacted by the sale of Qualitynet, which contributed an additional BD11.4M (US$30.2M) in 2019.
Operating profit is up by 16% to BD47.4M (US$125.7M) in H1 2020 from BD40.9M (US$108.5M) in H1 2019.
EBITDA increased by 10% in H1 2020 from BD74.4M (US$197.3M) to BD81.8M (US$217.0M) retaining a healthy EBITDA margin of 43%.  The improvement in EBITDA is mainly due to the 16% YoY reduction in operating expenses.
Batelco's balance sheet remains strong with total equity attributable to equity holders of the company of BD467.6M (US$1,240.3M) compared to BD473.1M (US$1,254.9M) as of 31 December 2019, a decrease of 1%.  Total assets of BD979.0M (US$2,596.8M) as of 30 June 2020 have decreased 1% compared to BD992.9M (US$2,633.7M) as of 31 December 2019. Net assets as of 30 June 2020 stand at BD505.3M (US$1,340.3M) compared to BD513.4M (US$1,361.8M) as of 31 December 2019, a decrease of 2%. The Company's cash and bank balances are a substantial BD176.8M (US$469.0M), which reflects the 2019 final dividend of 17.5 fils per share paid in April 2020 and the BD 178.3M (US$472.9M) Batelco bond repayment in May 2020.
Despite the challenges presented by the COVID-19 situation during the first half of the year and its impact on the company's operations, the Board of Directors approved an interim cash dividend for shareholders of 13.5 fils per share or 13.5% of paid up capital for the six-month period of 2020, an increase of 35% over the interim cash dividend distributed for the same period of 2019. The decision is the result of the Board of Directors belief in the importance of supporting shareholders by injecting more liquidity in the market.
Financial and Operational Highlights
Gross Revenues
H1 2020

BDM189.8

US$M503.4

H1 2019

BDM201.7

US$M535.0

Growth %
-6
EBITDA
H1 2020

BDM81.8

US$M217.0

H1 2019

BDM74.4

US$M197.3

Growth %
+10
Operating Profit
H1 2020

BDM47.4

US$M125.7

H1 2019

BDM40.9

US$M108.5

Growth %
+16
Net Profit attributable to equity holders of the company
H1 2020

BDM35.9

US$M95.2

H1 2019

BDM34.0

US$M90.2

Growth %
+6
Total Comprehensive income attributable to equity holders of the company
H1 2020

BDM25.2

US$M66.8

H1 2019

BDM34.4

US$M91.2

Growth %
-27
Subscriber Base*
H1 2020
3.7M
H1 2019
4.0M
Growth %
-8
Contribution to Revenues by International Operations
H1 2020
53%
H1 2019
57%
Growth %
-4
Contribution to EBITDA by International Operations
H1 2020
48%
H1 2019
55%
Growth %
-7
*Excludes subscriber numbers from Sabafon, Batelco's associate company in Yemen, due to unreliability of information because of the on-going operating environment in Yemen.
Batelco Chairman, Shaikh Abdulla bin Khalifa Al Khalifa announced the Half Year 2020 financial results following the meeting of the Board of Directors ‪on July 27th at Batelco's Hamala Headquarters.
"We are pleased to report an increase in net profits, operating profits and EBITDA of 6%, 16% and 10% respectively in the first half of 2020, achieved through diligent management of our operational costs and supported by the implementation of the corporate objectives. Our priority in the Board of Directors is to achieve strong returns for our shareholders, through growing our core business and working steadily towards our vision of transforming Batelco to become a leading digital company."
"I would like to take the opportunity to thank our executive management and all team members for keeping sight on the corporate strategic objectives and effectively managing the challenges this period has presented. We appreciate them for adapting to the situation and for remaining focussed and consistent in the way they work and for delivering on the promises presented in the Company's strategy," Shaikh Abdulla said.
"We can all be proud of the quality of the communication infrastructure in Bahrain as the government has made significant investments over the years which enabled us to accelerate our key digitization initiatives to effectively manage the increased demand for connectivity solutions and serve the various critical sectors that became more dependent on the internet and communication technologies such as health, education, service sectors, as well as the business community."
The Chairman continued by stating that Batelco is a proud member of (Team Bahrain) under the leadership of HH the Crown Prince. "We consider supporting the government during these extraordinary times a national duty. We have directed the executive management since the start of the year to commit to supporting the community during this period through impactful initiatives that address real issues, and which are important to Bahraini Nationals and citizens of the Kingdom.  Accordingly, the company introduced a number of initiatives, most notably the contribution of BD3.5M to the 'Feena Khair' campaign and unlimited internet to support distance learning and working from home"
Speaking following the announcement of the Half Year financials, Batelco CEO Mikkel Vinter said, "We are proud of the strong financial results of the first six months during these challenging times which is a result of the dedicated efforts and operational efficiency of the Company. This reflects the dedicated efforts that the entire Batelco team has put in."
"We adapted quickly to face the COVID-19 situation and have been committed since early in the year to remain focussed and positive in order to execute our corporate strategy plans and deliver on our promises to the Board of Directors."
"Along with our focus on accelerating our digital plans, we have continued with our plans for 5G, Data Centres, and solutions for consumers and enterprise customers. The first six months have been marked by the launch of new products to meet customers' requirements during this extraordinary period such as unlimited fiber and Cloud Unified Communications for our enterprise customers, enabling us to support their digital transformation journey."
"We have adjusted our daily operations in a way that ensures the safety of our customers and our people without affecting our business outcomes. Furthermore, while ensuring that we meet our responsibilities, we have also continued to be an effective team member of society and serve the community in many aspects, including collaborating with Bahraini Productive Families to produce 60,000 facemasks to be distributed by the concerned partners, introducing home delivery service, and distributing Smart Wifi devices to students. We believe that as one of the leading National Companies in Bahrain, we have a responsibility towards our community and we are committed to being close to its members and address issue that make a difference,"
Before concluding, Mr. Vinter noted the importance of Batelco's staff, saying, "The welfare of our employees is our utmost priority, so to support their health and safety we have continued to operate with 90pc of our teams working from home. Also in support of our team members, we have enhanced our internal communications to keep them fully updated on all aspects of Batelco and as a result, their engagement level has remained as high as if they were at the office."
"These results will give us a boost to continue in the same manner by remaining focussed and committed to executing our plans for the rest of the year," Mr. Vinter concluded.