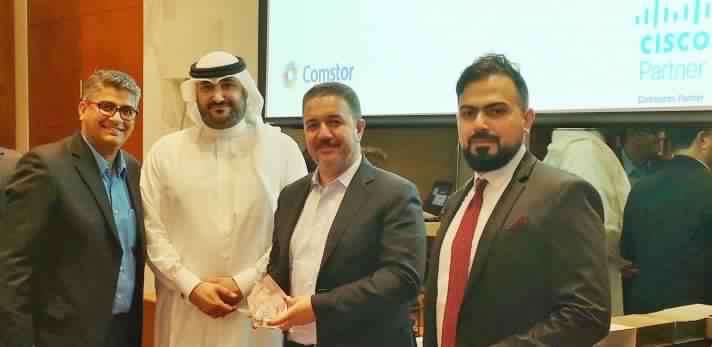 Batelco Awarded Service Provider Partner of the Year Award by Comstor
Batelco has been recognized as the 'Service Provider Partner of the Year' at the Comstor Partner Excellence Awards in Bahrain. Comstor is a dedicated value added distributor of Cisco networking, collaboration, security and data centre solutions through a global network of specialty resellers and is the distributor of Cisco products for Batelco in Bahrain.
The Comstor Partner Excellence Awards recognize the top performing partners within specific categories with the award presented to Batelco for being the best service provider in combining telecom and technology services for businesses that realize the full potential of Cisco's advanced technologies.
Speaking on the award presentation, Comstor Middle East Divisional Director, Renton D'Souza said, "As one of Cisco's leading Value Added Distributors, we are proud to identify Batelco as a strategic partner within our channel ecosystem. It is indeed an honour for us to present this award to Batelco in appreciation of their vision, leadership and contribution as a loyal Cisco partner."
Batelco's Enterprise General Manager Abderrahmane Mounir added, "We have a well-established relationship with Comstor and we look forward to strengthening this relationship to provide our customers with the best and latest technologies in the market. It is critical that we enable our customers to achieve maximum benefit from the provided solutions."
Batelco is a major ICT and technology provider in the region and is a Gold Partner with Cisco in Bahrain. Batelco's partnership with Cisco offers a full suite of advanced and customised solutions ranging from networking, servers, storage, disaster recovery, IPT, and much more.