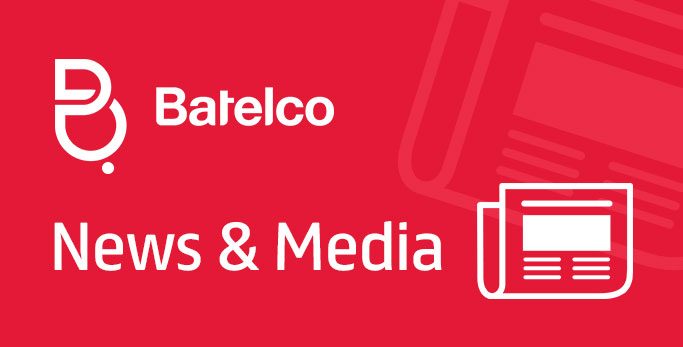 Batelco Bahrain Reaches Over 100 LTE Roaming Connections around the World
Batelco Leads with LTE Roaming Coverage

Batelco, the Kingdom of Bahrain's leading digital communications provider meets the needs of its customers travelling internationally by providing high speed LTE Data Roaming services with more than 100 roaming operators in more than 45 countries around the world.
Batelco's customers can enjoy high-speed data while roaming with any of Batelco's international data roaming service providers. Batelco customers will automatically connect to high speed LTE while roaming. To stay connected with your loved ones while travelling, Batelco offers a selection of data roaming bolt-ons. The options include one-day data roaming in the GCC for only BD5 and seven-day data roaming in the GCC for BD10. Additionally, customers can benefit from two-week roaming in international destinations for only BD20. All the data roaming bolt-ons are for both Mobile Postpaid and Prepaid lines.
As part of the partnerships with international providers, customers of Batelco's data roaming partners can enjoy roaming on Batelco's network while travelling in Bahrain.
Batelco currently has over 1500 roaming agreements for all services with international operators, covering over 165 countries that offer Roaming services, and new connections will be added regularly in line with the Company's strategy to provide customers with access to the best communication connections in all areas of the world.
The full list of international operators that Batelco has agreements with can be found on batelco.com along with the roaming rates for all services.