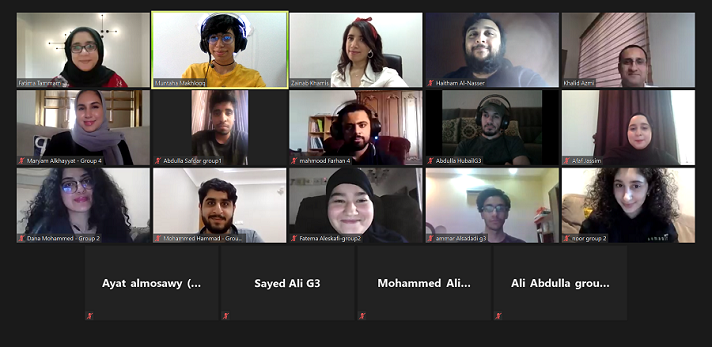 Batelco Concludes STEM Leadership Summer Camp
Batelco has announced the conclusion of the virtual STEM Leadership Summer Camp developed in support of youth across the fields of science, technology, engineering, mathematics and leadership, held virtually for the duration of one month from August to September of this year, with participants pitching their ideas to a panel of expert judges.
The virtual programme, held in collaboration with BRINC Batelco and Clever Play, was launched with the aim of fostering young leaders to equip them with the relevant skills, knowledge and the required mind-set, providing them with the tools necessary for them to excel in the current and future business landscape.
The camp hosted a number of training activities pertaining to the fields of science, technology, engineering, mathematics and leadership, where students benefited and learned different business aspects such as, empowering self-confidence skills, leadership and teamwork and developing an opportunity mindset, in addition to a number of modules consisting of an Ideation Session, where the participants went through the process of generating innovative product ideas for revenue generation and cost cutting; a Business Modelling session, where the participants got the chance to do their business model canvas to identify revenues streams and key stakeholders, as well as the Pitching session; a tailored program for the participants to obtain presentation skills, learn pitching and what to include in their pitch decks, and finally, STEM Prototyping sessions, where participants had the chance to prototype their products through developing a mobile or web app work flow interface through STEM Classes.
Participating students were divided into two groups by age, whereby, the morning group consisted of 15 to 18 year old participants, and the evening group hosted participants between the ages of 19 and 22. A total of 36 students in 8 teams succeeded to the presentation stage of the competition, where they competed to present the best innovative idea to a jury, consisting of five members including Batelco staff members, Mr. Khalid Azmy, Director IT Operations, and Mr. Ryan Sharif, Director B2C Cluster, in order to win the grand prize.
The winning idea in the first group, "Vistago", is an application that provides users with a smooth and quick shopping experience by performing three primary functions, including the ability to pay, earn and redeem loyalty points through a widely recognized and unified rewards system. The app was designed by Maryam Salman, Shaikha Buhumaid, Ali Al Sharif, Ali Musa and Kawthar Salman.
The second group took away the grand prize with their application, "Sendan", which allows users to order customized, local hand-crafted products to furnish their home spaces as an alternative to the available items in the market. The grand prize was presented to team members Mahmoud Farhan, Maryam Al-Khayyat and Afaf Jassem, and consists of complimentary attendance at Batelco's BRINC accelerator practice.
Batelco continues to support the youth in a wide range of educational programmes as part of its Corporate Social Responsibility. Batelco's keenness to participate in events related to the development of youth highlights the Company's dedication to developing future leaders and provide the necessary skills to become active and impactful members of society.