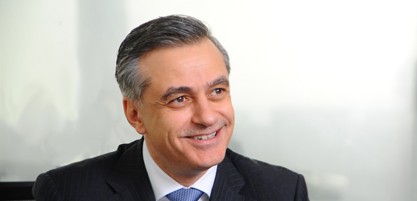 Batelco Confirms Ihab Hinnawi as Batelco Group CEO
Batelco has announced the appointment of Ihab Hinnawi as its Group CEO. Mr. Hinnawi has held the role of Acting Group CEO since February 2015 and during this time has shown excellent leadership skills in directing operations across the Group's 14 geographies.
The Board of Directors has been very pleased with Mr. Hinnawi's performance and dedication and accordingly confirms his appointment to lead the Group teams and continue with his efforts to meet the criteria as outlined in the Group's strategy.
Mr. Hinnawi, who has over 25 years of managerial experience, has been CEO of Batelco's Umniah operation since 2009 and previously held the role of General Manager Enterprise Division at Batelco Bahrain and the role of CEO at Batelco Jordan. In 2004 Mr. Hinnawi helped to establish Umniah, as a key member of its initial management team, and continued to work as the Operations Director of Umniah until 2007.
His repertoire of key expertise portfolio includes increasing revenue, effecting management change, developing new businesses, managing high stake negotiations, strategic planning, developing key partnerships, building corporate and marketing strategy, effecting risk management, and leading organizational restructuring.
Batelco Board of Directors congratulates Mr. Hinnawi on his successful career with Batelco and Umniah including his success in holding the dual roles at the helm of Umniah and also Batelco Group during 2015. The Board wishes him every success as he continues with the task of running the Group's operations.
Batelco Chairman, Shaikh Hamad bin Abdulla Al Khalifa, stated that Ihab is assured of the ongoing support of the Board of Directors and also the full support of the executive teams at all the Group's operations, to assist him in delivering key targets and meet the various goals as outlined in the Group's strategy.