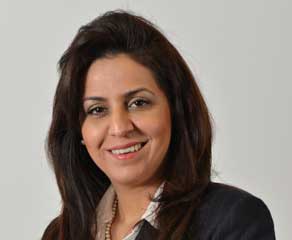 Batelco First and Only Telecom to Provide Superfast Fibre Internet 500Mbps
**Unbeatable Offer with Highest Speeds and Thresholds**

Batelco, the Kingdom's leading digital solutions provider is once again taking the lead in the market by being the first and only Provider to deliver a 500Mbps Residential Superfast Internet Package in Bahrain. The Superfast fibre internet package is designed to enjoy everything the digital age has to offer with a complete home connectivity solution for the whole family.
Batelco's Superfast Fibre internet 500Mbps package features 50Mb upload speed & 1TB Usage Limits. Subscribers to the 500Mbps package will also enjoy unlimited browsing, YouTube streaming and free weekend usage. The fantastic package is available for existing and new customers.
Batelco provides Superfast Internet packages over its state of the art fibre optic network which provides the platform for consistent superfast speeds ideal for bandwidth-intensive applications like High Definition video streaming, online gaming, Video surveillance and an unmatched customer experience.
On its fibre network, Batelco has also enhanced its current lineup of superfast internet packages to suit the continuous change in the customers' needs and to create a better internet experience for its customers.
Click here to see the enhanced line up of packages from Batelco.
Batelco Bahrain CEO Eng. Muna Al Hashemi said that with its continuous efforts Batelco aims to lead the local market by providing the most reliable and stable service.
"Batelco's new Ultrafast service delivers an unmatched experience and provides a powerful and reliable service for our customers.The enhancement forms part of Batelco's ongoing improvements on its Home Broadband Packages and we are continuouly expanding our state of the art Fiber Network to reach more customers and meet the consumers changing needs," she said.
Customers currently subscribed to any of Batelco's Superfast Fibre Internet packages are welcome to upgrade to the new 500Mbps Ultrafast Internet service while new customers are invited to sign up to join the best Broadband experience. Detailed information about Batelco's Broadband packages can be found here or by calling 196.