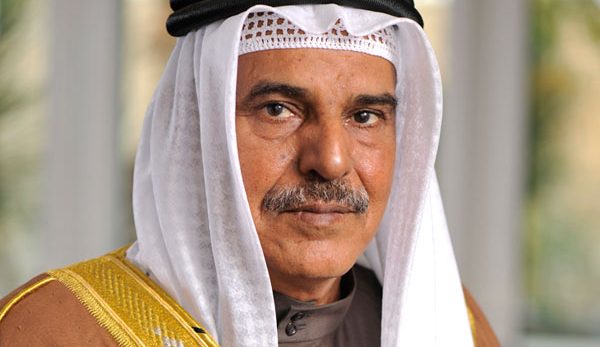 Batelco Group Announces 2013 Financial Results
**Profits of BD43.6 Million**
–       Subscriber Base Grows by 18% year on year to 9.0 Million
–       Overseas Operations Boost Revenues and EBITDA
Manama, Bahrain: Batelco Group (Ticker: BATELCO), the regional Telecommunications Group with operations across 14 countries, today announced its results for the twelve-months ended 31 December 2013 ("the year"), which were positively boosted by its overseas operations, which includes the Island Portfolio acquired from CWC (Cable & Wireless Communications) in a deal finalised in  April 2013.
Financial and Subscriber Highlights
Gross Revenues of BD370.6M (US983.0M) for the year;
EBITDA of BD120.7M (US$320.2M) representing a 33% margin for the full year;
Consolidated Net Profit of BD43.6M (US$115.6M) for the year;
Island Portfolio acquired from CWC makes significant contribution;
Continued diversification of Group revenues with 54% of revenues and 50% of EBITDA now sourced from markets outside Bahrain;
Subscriber base of 9.0 million, an increase of 18% YoY. This includes 18% growth in mobile customers and 26% growth of the broadband subscriber base;
Substantial cash and bank balances of BD198.6M (US$526.8M);
Earnings per share of 27.5 fils
Recommended cash dividends of BD31.7M (US$84.1M) for the full year, equivalent to 20 fils per share, marking ongoing ability to deliver value to shareholders; and 5% bonus share issue, awarding one extra share for every 20 shares currently held by the  Company's shareholders.
For 2013, the Group reported Net Profits of BD43.6M (US$115.6M) from BD60.3M (US$160.0M) for 2012, a decrease of 28% year over year and 40% quarter on quarter.  Profits for the year were impacted by a number of one off expenses including those associated with the Islands Portfolio acquisition. EBITDA for the year was BD120.7M (US$320.2M), representing a healthy margin of 33%, versus EBITDA of BD101.8M (US$270.0M) and a margin of 33% for 2012.  The increase in EBITDA was attributed to the positive impact of Batelco Group's overseas operations and improved performance in the home market.  Similarly, EBITDA increased by 3% compared to the third quarter of 2013.
The Group's Gross Revenues stood at BD370.6M (US$983.0M) for the year versus BD304.7M (US$808.2M)  in the previous year, an increase of 22% year over year and a 1% decrease since last quarter. In line with the Group's continued diversification, 54% of revenues and 50% of EBITDA are now generated from markets outside of Bahrain where the Group continues to focus on strengthening its performance and reach.
The Group ended the year with a strong balance sheet and financial position. As of 31 December 2013, net assets were BD593.1M (US$1,573.2M) with substantial cash and bank balances of BD198.6M (US$526.8M) and net debt of BD44.0M (US$116.7M).  In November 2013 Batelco commenced a buyback of its US$650 million 7 year Reg S bond offering, with BD14.9M (US$39.5M) repurchased as of 31 December 2013.  The bond buyback offers Batelco the opportunity to deploy excess liquidity in realizing interest savings and managing debt levels
The Group also reported that the Board of Directors would recommend to the Annual General Assembly of Shareholders a full year cash dividend of BD31.7M (US$84.1M), at a value of 20 fils per share, of which 10 fils per share was already paid during the third quarter of 2013 with the remaining 10 fils to be paid in cash following the AGM in March. In addition, the Board of Directors will also recommend a 5% bonus share issue, awarding one extra share for every 20 shares currently held by the  Company's shareholders.
Batelco Group Chairman, Shaikh Hamad Bin Abdulla Al Khalifa, announcing the 2013 financial results following a meeting of the Board of Directors on 28th January at the Group's Bahrain Headquarters, said:
"2013 was marked by strong cash generation and growing customer numbers accross the Group, mainly attributable to the inclusion of our new Island Portfolio businesses. Diversification has been central to our strategy for a number of years and we are very pleased to see our investments deliver in line with our expectations."
"We have been continuing over the year with our restructuring and cost rationalisation programme, announced in 2012. We look forward to reaping the benefits of this exercise which will help us to further strengthen our performance and financial results as we go forward.
"Our strategy and ongoing efforts to achieve operational excellence and growth ensures the Group provides shareholders with some of the highest dividend yields in our industry region wide. Accordingly, we are pleased to announce the Board's recommendation to the General Assembly for a sound shareholder dividend for 2013. We are confident that the fruits of our acquisition, which have been accretive from the outset, will continue to help further bolster profitability and our ability to deliver the best value for shareholders," Shaikh Hamad added.
Operational Review & Highlights
Batelco Group is very pleased with the transformation achieved over the past 12 months, since the announcement of its acquisition of a number of units from CWC which includes Dhiraagu (Maldives), SURE Channel Islands and Isle of Man (CIIM) and SURE operations in Falkland Islands, St Helena, Ascension and Diego Garcia ("SADG").
In December 2013 the Group announced that it agreed with CWC to unwind the transfer of a 25% shareholding in Compagnie Monegasque de Communication SAM ("CMC") from CWC to Batelco and accordingly CWC re-paid to Batelco the $100 million paid by Batelco to CWC upon completion of the original deal. The Group also announced that its proposed acquisition of Cable & Wireless (Seychelles) ("CWS") did not receive regulatory approval.
Nonetheless, Batelco Group is very pleased with its purchase and as anticipated, the acquisition has had a very positive impact on the Group's performance. The total subscriber base has grown to 9.0 million across the 14 geographies of the expanded operation, representing 18% growth year on year. It is planned to build on the current momentum by pooling of Group resources, technologies and expertise, to further enhance competitiveness and performance in all markets of operation. This includes reinforcing Batelco Bahrain's market position at home, where Batelco retains the position of leading integrated communications provider.
Continued Growth of the Mobile, Broadband and Fixed Line Subscriber Base
Mobile subscriber numbers grew 18% year over year and 2% quarter on quarter. This increase was supported by strong performance in Bahrain, Jordan and Yemen as well as across the new JV's. Broadband customers for the year also increased by an impressive 26% year over year and by 2% since the third quarter with results supported by progress in Jordan.  Additionally, fixed line subscribers have risen by 39% year over year, again boosted by the addition of the Island Portfolio.
Overseas Operations Highlights
For the year, contributions from operations outside of Bahrain increased both as a percentage of revenues and EBITDA. At year end 2013, 54% of revenues and 50% of EBITDA were sourced from overseas markets with overall performance enhanced by the Island Portfolio.
Jordan: Umniah continues to demonstrate a significant presence in the Jordanian telecom market due to its strong strategy by offering high quality integrated services, with the best value, while keeping abreast with sector developments and customers' various needs and expectations.
In 2013, Umniah's mobile subscriber base grew to 2.7 million, an increase of 15% year over year and 2% since last quarter. Its broadband services witnessed a 100% growth in less than 2 years, enabling it to extend wireless Internet services to 80% of the Kingdom's population through upgrading its infrastructure and expanding its coverage across Jordan. Moreover, the company was able to boost the penetration in the Jordanian mobile phone market from 26% in 2005 to more than 150% in 2013, and positioned itself at the helm of the Jordanian telecom industry.
Kuwait: Batelco's subsidiary Qualitynet, which delivers total ICT solutions, remains the market leader in Kuwait's Data Communications and Internet Services industry. In 2013, it maintained market share and position delivering steady results and ending the year with around 40,000 customers, reflecting a YoY gain of 3%.
Channel Islands and Isle of Man:  The 2013 final result saw revenues perform well, being 3% above forecast in the final quarter, driven by increased roaming and improved handset sales which are key positives going in to the new financial year. Revenues on a like for like basis were comparable to the same period in 2012 with 3% overall growth in mobile services, 11% growth on Broadband & TV Services and 57% growth on Wholesale revenues, offsetting reduced data solution revenues which are down due to a major customer loss in 2012. EBITDA on a like for like basis outperformed budget by 4% through a combination of revenue strength and strong management of direct and indirect costs.
South Atlantic & Diego Garcia:  The year ended 31 December 2013 witnessed performance ahead of expectations due mainly to continuing enterprise revenue growth (+13% year on year) driven by new managed services for government and enterprise customers in the South Atlantic Islands. Demand across all consumer services remained buoyant in 2013 as a result of increasing economic activity in the Falklands and St Helena in particular. Broadband offers were improved following the re-branding of these former C&W businesses to "SURE",  and due to a substantial increase of international bandwidth to the islands during the last quarter of 2013. A ten year extension to the Ascension Island operating licence was also agreed with UK government representatives in the last quarter of 2013.
Dhivehi Raajjeyge Gulhun Plc (DHIRAAGU): During the quarter, the company has maintained operating performance with a revenue increase of 1%. Net profits were 9% lower on account of higher operating costs and lower tax provision in the previous quarter due to higher capital allowance.  Fixed broadband revenue grew by 3% with launches of new high speed ADSL packages for consumers and the business sector. Data solutions revenue (Leased Lines) grew by 5% with a mix of increased customer numbers and speed upgrade. Overall mobile revenue dropped by 2% due to lower inbound roaming revenue in comparison to previous quarters.
Other JVs: Sabafon (Yemen), in which the Group has a minority shareholding, continued to grow in 2013 following stabilisation of the country's political situation and the rationalisation of the customer base. Sabafon ended the year with more than 4.4 million users reflecting growth of 7% year on year and 2% quarter on quarter. The company is anticipating double digit growth in 2014. Sabafon is a market leading GSM mobile operator in Yemen and offers national coverage with over 1000 base stations across the country. Atheeb (Saudi Arabia), in which Batelco holds a 15% stake, reported a decline of 7% year over year in subscriber numbers and 3% growth since the last quarter.
Batelco Bahrain – Innovative Products and Services Win Customer Support
In Bahrain innovation, excellence and efficiency remained the core focus.  For the period in Bahrain, mobile subscribers increased by 24% year-over-year, to reach 868,000 subscribers. With regard to mobile broadband subscribers, the year also saw positive results with year over year growth of 69% and 11% increase since last quarter. The positive results reflect a focus on delivering top quality products and services throughout the year with best value, great offers and prize winning promotions.
In line with a commitment to continually enhance its networks Batelco launched superfast 4G LTE for its customers in February 2013, the first telecom to launch the much awaited service in the Kingdom of Bahrain. Credited with having a long list of firsts to its name, Batelco was also first to launch 4G LTE Mobile Broadband for home use and first to present 4G LTE Mobile Internet service for prepaid customers. Subsequently, Batelco was very pleased to announce the enhancement of its 4G LTE network speed from up-to 100 Mbps to up-to 150 Mbps as part of ongoing efforts to provide a better experience and the latest technologies and innovations in the telecoms industry to its valued customers.
Fixed broadband subscribers remained steady in line with a growing shift toward mobile broadband usage.  Similar to previous periods, demand for fixed line services in Bahrain continued to decline in favour of mobile, with users continuing to migrate from fixed broadband and telephony to wireless and mobile technologies.
During 2013 Batelco also launched numerous promotions and new services in addition to undertaking operational enhancements, such as the opening of a state-of-the-art new Call Centre at Batelco Headquarters in Hamala. The Centre features a new customised call centre solution which has been designed and developed to enhance the experience for customers dealing with the Centre. The Centre, which is the largest in Bahrain, is operational 24 hours a day, every day of the year.
For business customers, a range of new services and facilities were also launched. Additionally, in its role as the Kingdom's leading business communications solutions provider Batelco was delighted with the success of Batelco CommTech 2013 which was held for the Small/Medium Enterprises (SME) sector. The one-day business event attracted hundreds of business owners and technical experts and was highly praised by exhibitors and participants with Global brands and local business enablers participating.
Awards and Achievements
2013 saw Batelco Group evolve from being a regional Middle Eastern operation to become a major communications company with direct and indirect investments across 14 geographies and in recognition of this achievement the Group was recognised by three prestigious organisations, winning the CommsMEA Award for Telecom Deal of the Year, TMT Finance 2013 MENA Award for Deal of the Year and Telecom World Middle East (TWME) 2013 – Best  Mergers & Acquisition Award.
Batelco considers its customers' data vital and during 2013 this has driven the company to expand its security activities in departments that take care of its customers data. In line with this initiative, Batelco was presented with three new ISO Certificates in Information Security (ISO 27001) for its e-Services, Retail Operations and DataCentre. The certification assures customers that Batelco applies global Information Security standards in implementing its daily transactions.
These are just some of the accolades received with the list also including Dubai Lynx International Advertising Awards – Advertiser of the Year, GCC HR Excellence Awards – Employee Engagement Award  and Arabian Business Achievements Awards which named Qualitynet as Best Internet Services Provider in Kuwait.
The Group's commitment to Corporate Social Responsibility continued to make a difference throughout 2013. More than BD1.5M was paid out to benefit sports, social, health and education related initiatives and charitable organisations in the Kingdom. Key among the contributions was the annual delivery of Ramadan Baskets to Bahrain's charitable societies with 30,000 baskets being distributed in 2013.
Moving Forward with Enthusiasm
Batelco Chairman Shaikh Hamad continued by stating that the Board of Directors and executive team were extremely pleased with the strides made during 2013 and the solid foundations laid for moving forward and growing the Group's operations, subscriber base and presence in all markets.
"Among our plans in 2014 is the roll out of superfast 4G LTE for four of our new operations, Dhiraagu and SURE Telecom in Guernsey,  Jersey and the Isle of Man. This is in line with our strategy to extend our expertise across our entire Group to deliver greater benefits for our customers wherever they may live."
"Our achievements and ongoing success are a reflection of the strong leadership by our executive teams, supported by tremendous efforts by our employees across all markets to retain our customers' loyalties and improve the way we develop and deliver services.  The continuous focus by all our people on improving the way we serve our customers coupled with financial discipline, will enable us to meet our long term objectives," he said.
"The executive search for a new Group CEO is ongoing  and the Supervisory Committee of the Board of Directors, consisting of Deputy Chairman Mr. Murad Ali Murad, Executive Committee Chairman Mr. Abdul Razak Al Qassim and Director Mr. Waleed Alkhaja, continues to assume the role of the Group Chief Executive Officer on a temporary basis until such time as the new CEO is appointed."
"We have entered 2014 in a strong financial position; our growth over 2013 positions us as one of the most important organisations in Bahrain and the Kingdom's largest shareholding company. We remain focussed on our customers at home and overseas to ensure our provisioning exceeds their expectations. Furthermore, we also remain focussed on strengthening our performance to better serve all Batelco Group stakeholders," concluded Shaikh Hamad.