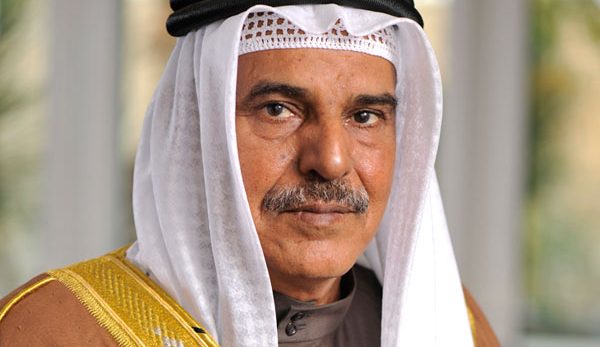 Batelco Group Announces First Quarter Financial Results for 2014
**Net Profit of BD14.5 Million**
Subscriber Base Grows by 19% year-on- year to 9.1 Million
Results reflect positive contributions from Overseas Operations 
Batelco Group (Ticker: BATELCO), the regional Telecommunications Group with operations across 14 countries, today announced its results for the first three months of 2014 ("the Period"). In keeping with recent trends, the financial results and operational performance were positively boosted by improved performance in the home market of Bahrain as well as throughout the Group's overseas markets.
Financial and Subscriber Highlights for the Period
Gross Revenues of BD97.6M (US$258.9M);
EBITDA of BD38.1M (US$101.1M) representing a 39% margin;
Consolidated Net Profit of BD14.5M (US$38.5M);
Overseas operations contribute 57% of revenues and 54% of EBITDA;
Substantial cash and bank balances of BD197.7M (US$524.4M);
Earnings per share of 8.7 fils;
Subscriber base of 9.1 million, an increase of 2% QoQ and 19% YoY. This includes 19% growth in mobile customers and 27% growth of the broadband subscriber base over the same period of 2013; and
Batelco Group successfully completes Bond repurchase tender offer for BD49.5M (US$131.4M) and increases its stake in Quality Net from 44% to 90% in April 2014.
The Group's Gross Revenues stood at BD97.6M (US$258.9M) for the period, up from BD71.0M (US$188.3M), an increase of 37% year-over-year and 2% decline over the previous quarter. For the period, the Group reported Net Profit of BD14.5M (US$38.5), versus BD13.4M (US$35.5M), an increase of 8% when compared to the corresponding period in 2013 and 110% compared to last quarter. EBITDA for the period was BD38.1M (US$101.1M), representing a margin of 39%, versus EBITDA of BD21.9M (US$58.1M) and a margin of 31% for the corresponding period in 2013.  The increase in EBITDA was 17% from the previous quarter.
The increased Profits and EBITDA for the period were attributed to the ongoing positive impact of the Batelco Group's overseas operations as well as pleasing performance in the home market. The positive impact of Batelco's Group operations continues to boost the bottom line with 57% of revenues and 54% of EBITDA generated from markets outside of Bahrain.
The Group's balance sheet remained strong; as of 31 March 2014, net assets were BD599.0M (US$1,588.9M) with substantial cash and bank balances of BD197.7M (US$524.4M).  Earnings per share for the first quarter are 8.7 fils.
In November 2013 Batelco commenced a buyback of its US$650 million 7 year Reg S bond offering, with BD17.2M (US$45.6M) repurchased during the first quarter of 2014.  In addition, in April 2014 Batelco repurchased a further BD49.5M (US$131.4M) of its bonds through an open market tender offer.  This important transaction has afforded Batelco the opportunity to deploy excess liquidity in realizing interest savings and managing debt levels and furthermore demonstrates the Group's commitment and focus on maintaining financial discipline.
Commenting on the results for Q1 2014 following the meeting of the Board of Directors on 30th April, Batelco Group Chairman, Shaikh Hamad Bin Abdulla Al Khalifa, said: This is an encouraging set of results. It is the 4th quarter that our expanded group operation has been included and we are pleased to note that our investment continues to deliver positive financial and operational results.
"It is important that we keep up the progress we are making across the group whilst continuing to focus on improving the products and services we provide to our customers in all markets of operation. By pooling of Group resources, technologies and expertise, the Batelco Group aims to further enhance competitiveness and performance in all markets of operation," Shaikh Hamad said.
Subscribers Growth Across all Markets
The total subscriber base has grown to 9.1 million across the 14 geographies of the expanded operation, representing 2% growth since Q4 2013 and 19% year-on-year. Mobile subscriber numbers grew 19% year-over-year and 2% quarter-on-quarter. This increase was supported by strong performance in Bahrain and Jordan as well as across the majority of the Group's other JV's. Broadband customers increased by an impressive 27% year-over-year and by 2% since the previous quarter with results supported by excellent progress in Jordan.  Additionally, fixed line subscribers have risen by 41% year-over-year, boosted by the addition of the Island Portfolio.
Overseas Operations Highlights
Batelco Group announced in February 2014 that it had entered into a Share Purchase Agreement with Ali Alghanim & Sons General Trading and Contracting Company W.L.L. (the "Alghanims") to acquire their 46% shareholding in Quality Net. The acquisition increases Batelco Group's equity stake in Quality Net from 44% to 90%.
Shaikh Hamad stated that part of the Batelco Group's growth strategy is Portfolio Optimisation and that topping up existing investments such as Quality Net is consistent with such strategy.
"The acquisition provides the right kind of fit for the Group to enhance future value of its international operating companies by realising cost efficiencies and further telecom upside opportunities."
Jordan: Umniah continues to demonstrate a significant presence in the Jordanian telecom market due to its strong strategy by offering high quality integrated services, with the best value, while keeping abreast with sector developments and customers' various needs and expectations. In Q1 2014, Umniah's mobile subscriber base grew to 2.9 million, an increase of 19% year-over-year and 5% since last quarter. Similarly its broadband services witnessed a 50% growth year-over-year and 6% since last quarter.
Kuwait: Batelco Group has increased its equity stake in Quality Net from 44% to 90% following its purchase of the 46% shareholding belonging to Ali Alghanim & Sons General Trading and Contracting Company W.L.L. in April 2014. Qualitynet, which delivers total ICT solutions, remains the market leader in Kuwait's Data Communications and Internet Services industry. In Q1 2014, it maintained market share and position delivering steady results and ending the period with around 41,000 customers, reflecting a quarter-on-quarter gain of 3%.
Channel Islands and Isle of Man:  During the period revenues on a like for like basis were 4.6% higher than the same period in 2013, driven by increases in wholesale services and informatics.  Subscriber numbers remained in line with the previous quarter with a 3% increase in broadband subscribers in Q1 2014.
South Atlantic & Diego Garcia ("Sure S&D"):  Sure S&D continues to perform as expected across all of its operations. Significant operational highlights include Sure Ascension being awarded a 10 year extension of its licence, now valid through to 2024, Sure Falklands continuing investments in fixed infrastructure to keep pace with oil related developments and all the Sure South Atlantic operations providing improvements in broadband speeds for customers following major increases in International bandwidth being secured at the end of 2013.
Dhivehi Raajjeyge Gulhun Plc (DHIRAAGU): Dhiraagu has made a strong start to the first quarter of 2014, posting a 2% revenue increase and a 16% increase in operating profits due to lower costs compared to Q4 2013. In line with strong financial performance, subscriber numbers remained steady compared to the previous quarter.
Other JVs: Sabafon (Yemen), in which the Group has a 26.942% shareholding, maintained steady results in Q1 2014 following rationalisation of the customer base. Sabafon ended the period with more than 4.3 million users reflecting growth of 6% year-on-year and a 1% decline quarter-on-quarter.  Atheeb (Saudi Arabia), in which Batelco holds a 15% stake, reported a decline of 5% year-over-year in subscriber numbers and 1% decline since the last quarter.
Batelco Bahrain – Focus on Innovative Products and Services
In Bahrain, Batelco continues to respond to intense competition by striving to be first in delivering innovative products and services in addition to ensuring the Company remains a leader in customer care. For the period in Bahrain, mobile subscribers increased by 4% quarter-on-quarter and 25% year-over-year, to reach approximately 905,000 subscribers. The positive results reflect a focus on delivering top quality products and services with best value, great offers and prize winning promotions. Batelco Bahrain's broadband subscriber base remained steady since the previous quarter but showed a slight decline of 1% year-on-year.
Building on its launch of superfast 4G LTE for its customers in February 2013, Batelco continues to evolve its product and services portfolio. The Company has developed an unbeatable range of high speed packages, featuring free calls and unlimited data, and delivering the fastest browsing and streaming experience for its customers, at great value for money.
The opening of a state-of-the-art new Call Centre at Batelco Headquarters in Hamala in early 2014 supports Batelco's customer centric strategy. The new Centre features an innovative, customised call centre solution which has been designed and developed to enhance the experience for customers dealing with the Centre. The Centre, which is the largest in Bahrain, is operational 24 hours a day, every day of the year.
Furthermore, during the quarter Batelco entered into a number of partnerships and signed agreements with other leading enterprises. The various deals will lead to the provision of Batelco's innovative Business solutions to support the growth and transformation of Bahrain as a leading business hub. Batelco continues to invest in the development of a state-of-the-art fibre optic network with the aim to make available its portfolio of enterprise and consumer products across the Kingdom.
Awards and Rewards
Thanks to its commitment and investment in its customer care initiatives, Batelco was presented with the Best Contact Centre award at the 3rd Customer Experience Management (CEM) in Telecoms: Middle East Summit awards ceremony, held in Dubai in March. The prestigious Best Contact Centre Award recognises the operator that has designed and developed services that help to retain customers in the face of new competition and higher customer expectations. Batelco has implemented a number of new mechanisms and systems which have raised customer satisfaction levels by up to 90%.
Batelco is recognised as one of the leading companies in Bahrain when it comes to Corporate Social Responsibility. The Company shows its appreciation to the residents of the local communities for their ongoing loyalty towards Batelco's products and services, by rewarding them through a well thought out sponsorship and donation programme. It is still early in the year, but already Batelco has committed significant sums to benefit sports, social, health and education related initiatives and charitable organisations in the Kingdom.
Moving Forward with Optimism
Before concluding, Batelco Chairman Shaikh Hamad continued by extending a warm welcome to Batelco Group's newly appointed CEO Alan Whelan who joined the Group at the beginning of April, wishing him well and assuring him of his and the Board of Directors' support as he takes on the challenging role to grow the Batelco Group's operations, subscriber base and presence in its markets of operation.
"We have started the year in a positive fashion and are optimistic for the future. Our grand plans for 2014 include the roll out of superfast 4G LTE for four of our international operations – Dhiraagu and SURE Telecom in Guernsey, Jersey and the Isle of Man. This is in line with our strategy to extend our expertise across our entire Group to deliver greater benefits for our customers wherever they may live."
"Our achievements and ongoing success are a reflection of the strong leadership by our executive teams, supported by tremendous efforts by our employees across all markets to retain our customers' loyalties and improve the way we develop and deliver services."
"We remain committed to delivering innovation, customer service and value and are confident in our ability to strengthen our financial and operational performance throughout 2014," Shaikh Hamad concluded.