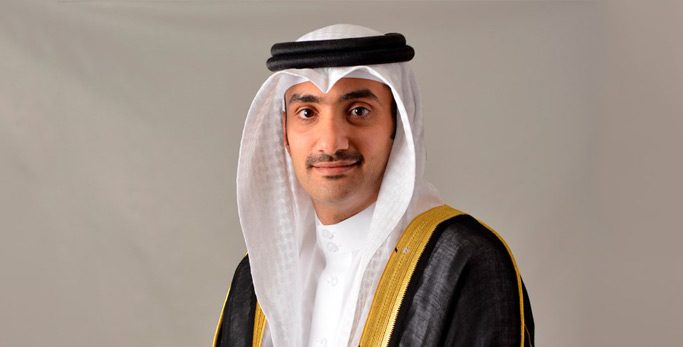 Batelco Group Announces First Quarter Financial Results for 2019
Batelco (Ticker: BATELCO), the regional telecommunications group with operations across 14 countries, today announced its financial results for the quarter ended 31 March 2019 (Q1) and a promising start to the year with improvement in its overall performance compared to the first quarter of 2018.
Financial Highlights
Net Profit attributable to equity holders of the company of BD14.6M, up 11% from BD13.1M net profit in Q1 2018.
Total comprehensive income attributable to equity holders of the company of BD17.3M, up 19% from BD14.5M in Q1 2018.
Operating Profit of BD21.9M, up 8% from BD20.3M in Q1 2018.
EBITDA of BD38.6M, up 6% from BD36.6M in Q1 2018.
Revenues of BD101.2M, up 2% from BD99.5M in Q1 2018.
EPS of 8.8 fils compared to 7.9 fils in Q1 2018.
Group Financial Review
Batelco announced net profits attributable to equity holders of the company for the first quarter of 2019 of BD14.6M (US$38.7M) up from BD13.1M (US$34.7M) for the corresponding period of 2018, an increase of 11%. Similarly, total comprehensive income attributable to equity holders of the company of BD17.3M (US$45.9M) in Q1 2019 increased 19% from BD14.5M (US$38.5M) in Q1 2018.
The Group's operating profit for Q1 2019 increased by 8% to BD21.9M (US$58.1M) from BD20.3M (US$53.8M) in Q1 2018.
EBITDA for the first quarter of 2019 stands at BD38.6M (US$102.4M) compared to BD36.6M (US$97.1M) in Q1 2018, representing an increase of 6% and EBITDA margin of 38%. The improved EBITDA is bolstered by the revenue gains and a 2% reduction in direct costs.
The Group continues to report revenue growth with Q1 2019 revenues of BD101.2M (US$268.4M) 2% higher than Q1 2018 revenues of BD99.5M (US$263.9M). Revenues continue to be positively impacted by strong performance at Batelco Bahrain, Umniah in Jordan and Dhiraagu in the Maldives.
The Group's balance sheet continues to be strong with total assets of BD974.4M (US$2,584.6M) as of 31 March 2019 compared to BD912.4M (US$2,420.2M) as of 31 December 2018. Net assets as of 31 March 2019 stand at 492.3M (US$1,305.8M) compared to BD504.9M (US$1,339.3M) as of 31 December 2018. The Group's cash and bank balances are a substantial BD154.9M (US$410.9M).
Total equity attributable to equity holders of the company as of 31 March 2019 is BD450.0M (US$1,193.6M) compared to BD465.2M (US$1,234.0M) as of 31 December 2018. Earnings per share (EPS) is 8.8 fils for Q1 2019 compared to 7.9 fils for the corresponding period of 2018.
Batelco Chairman, Shaikh Abdulla bin Khalifa Al Khalifa who announced the Q1 2019 financial results following the meeting of the Board of Directors on May 2nd at Batelco's Headquarters said that he was very pleased with the strong start to 2019 with double digit percentage improvement in net profits over the first quarter of 2018.
"We are delighted to continue to deliver growing revenues and profits keeping in line with our improved financial achievements during 2018. The successful implementation of our strategic plans across the Batelco Group has established a very sound platform which our teams continue to build on.
"Investment in Fibre and Data, two key areas of our focus, has helped to generate good growth in revenues, while our net profits have been boosted by 11% year-on-year supported by cost containment programmes," Shaikh Abdulla said.
Financial and Operational Highlights
Q1 2019
Q1 2018
Growth %
BDM
US$M
BDM
US$M
Gross Revenues
101.2
268.4
99.5
263.9
+2
EBITDA
38.6
102.4
36.6
97.1
+6
Operating Profit
21.9
58.1
20.3
53.8
+8
Net Profit attributable to equity holders of the company
14.6
38.7
13.1
34.7
+11
Total Comprehensive Income attributable to equity holders of the company
17.3
45.9
14.5
38.5
+19
Subscriber Base
8.4 million
9.3 million
-10
Contribution to Revenues by International Operations
59%
61%
-2
Contribution to EBITDA by International Operations
56%
52%
+4
Group Operational Review
Batelco Group CEO Ihab Hinnawi said that strong operational performances across the Group led to the very promising start to the year reflected in increased gross revenues and net profits.
"Intense competition in the telecommunication markets we operate in continue to present challenges. However, growth in key areas including in our digital services, which improved by 12% year-on-year, supported the positive revenue contribution."
"Batelco was delighted to announce some major achievements in the first quarter, most notably an agreement between Umniah and the Jordan Electric Power Company to create the largest fibre aerial network in the Kingdom of Jordan," he said.
Mr. Hinnawi continued by saying, "The solid execution of our strategic plans across all our OPCOS proved to be fruitful throughout 2018 and the trend has continued during the first quarter of 2019. We are encouraged by the positive performance and will remain focussed on our objectives with emphasis on digitisation initiatives, customer experience programmes and on creating a leaner and more agile organisation.
Batelco Bahrain Highlights
Batelco Bahrain CEO Mohamed Bubashait said that Batelco's effective fibre delivery and comprehensive portfolio of digital products and services continues to bolster customer numbers in the Kingdom of Bahrain, reflected by an increase of 4% in fixed line customers and 13% in Broadband customers, year over year. During the first quarter of 2019, Batelco's fixed line and fixed broadband customer bases grew by 1% and 4% respectively, compared to December 2018.
"Our focus on delivering an exceptional customer experience, backed up by the provisioning of innovative and in-demand products and services that truly addresses our customers evolving needs, continues to pay dividends."
Batelco's plans for advanced infrastructure and innovative services have made tremendous progress during the first quarter of the year, supported through partnerships with leading international organisations.
"Batelco signed a milestone partnership with Ericsson to launch 5G in the Kingdom of Bahrain. The delivery of 5G, which will commence in phases in key locations, will meet growing data traffic demands and deliver high-quality enhanced mobile broadband and fixed wireless access experiences," said Mr. Bubashait.
Additionally, Batelco announced the launch of Manama-IX (Manama Internet Exchange) in partnership with AMS-IX, the world's leading Internet Exchange, following the signing of a key agreement between both parties.
"This partnership introduces AMS-IX expertise to support the operation of Manama-IX as it serves network operators and content providers from a comprehensive integrated platform located in Global Zone, the carrier-neutral data transit-and-hub, recently launched by Batelco to address ever-growing data movement demands and allow service providers to meet in a robust ecosystem," Mr. Bubashait added.
We are very pleased with such a productive start to 2019; going forward our efforts will continue to be focused on enhancing the digital lives of people and the continuous development of next generation communications networks that help to support the growth of the digital economy.
International Highlights
For Q1 2019, 59% of Revenues and 56% of EBITDA were attributable to operations outside of Bahrain, compared with 61% of Revenues and 52% of EBITDA in Q1 2018. Across the Group, a number of operations delivered improved operational performance.
Jordan (Umniah): Umniah continues to spearhead digital transformation in the Jordanian market, delivering an integrated array of solutions to meet the needs of various consumer demographics. During the first quarter of 2019, the company signed a landmark agreement with the Jordan Electric Power Company (JEPCO) to establish a new company that will deliver the infrastructure for a large-scale fiber optic network servicing the areas operated by JEPCO. This will deliver wholesale high-bandwidth internet services to telecom companies and service providers. In Q1 2019, Umniah's broadband subscribers increased by 26% over Q1 2018 and 2% over Q4 2018.
Maldives (Dhiraagu): Dhiraagu reported 1% revenue increase during the first quarter compared to the same period in 2018 driven by growth in broadband and enterprise. The company achieved a key milestone with FTTH reaching 75% of households while extending the service to additional islands. The service is now available in 57 islands across the nation. Throughout the quarter, Dhiraagu continued to accelerate its digital transformation through digitalizing customer processes to streamline the digital customer experience. Fixed broadband subscribers increased by 22% since the first quarter of 2018.
Channel Islands, Isle of Man, South Atlantic & Diego Garcia (Sure Group): Sure Group successfully completed a major IT transformation program with the upgrade of its billing, CRM and business intelligence platforms, which lays the foundation to further enhance the company's market leading customer experience. In the Isle of Man, Sure's highly competitive propositions and market leading network, utilizing the latest fibre and 4G mobile technology, continues to drive both market share and revenue growth. Sure's next generation voice services, an upgrade to traditional ISDN services, has encouraged large enterprise customers to switch to Sure due to its reliability, flexibility and value. In the Channel Islands Sure continued to attract broadband customers with a unique mix of unlimited broadband and best customer experience, with many existing customers also choosing to upgrade and take advantage of superfast broadband. In the South Atlantic, the increasing take up of 4G LTE in the Falklands continues to drive significant increases in data usage as customers benefit from the much faster speeds and broader coverage across the islands. In Diego Garcia, Sure has recently improved the broadband experience having upgraded residential, business services and public wifi to meet new license obligations. Mobile and fixed broadband customers across the Sure Group increased by 3% since Q1 2018.
Kuwait (Quality Net): On 9 April 2019 Batelco announced that a Share Purchase Agreement (SPA) was signed with Kuwait Telecommunications Company (VIVA) to sell its 90% stake QualityNet. The price consideration will be determined upon completion of the full transfer of shares and the fulfilment of the terms, conditions and covenants agreed between the parties in the SPA. QualityNet's shares will be transferred to VIVA after obtaining the necessary regulatory approvals in the State of Kuwait.
Looking Forward
Batelco Chairman Shaikh Abdulla extended appreciation to management and staff across Batelco's network of operations for delivering a fast paced and successful first quarter of the year which witnessed important operational achievements and pleasing financial results.
"We have well planned strategies in place across the Group of companies which our teams continue to execute successfully. We are in a good position and based on this sound platform we aspire to gain further momentum going forward," he concluded.