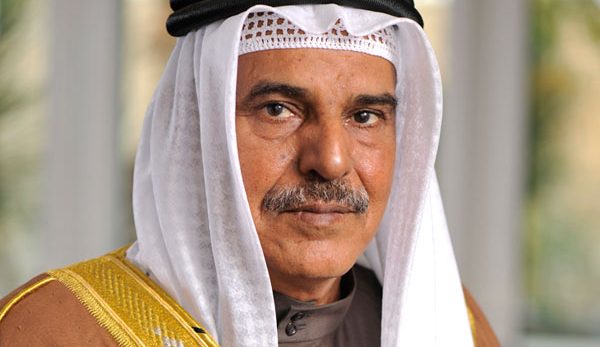 Batelco Group Announces Third Quarter 2014 Profits of BD40.9 Million (US$108.5 Million)
Subscriber base grows to over 9.3 million customers an increase of 5% YoY
11% increase in net profit compared to the same period in 2013
Manama, Bahrain:Batelco Group (Ticker: BATELCO), the international telecommunications Group with operations across 14 countries, today announced its results for the nine-month period ended 30 September 2014 ("the Period"). The net profits, representing a year-on-year increase of 11% and 40% compared to the third quarter of 2013, were positively boosted by strong contributions from the Group's international operations and the success of cost reductions programmes across the Group, particularly in Bahrain.
Financial and Subscriber Highlights
Gross revenues of BD291.9M (US$774.3M) for the period;
EBITDA of BD111.4M (US$295.5M) representing a healthy 38% margin;
Consolidated net profit of BD40.9M (US$108.5M) for the period;
Subscriber base grows to over 9.3 million, an increase of 4% QoQ and 5% YoY;
Markets outside of Bahrain contribute 58% of revenues and 55% of EBITDA;
Substantial cash and bank balances of BD137.3M (US$364.2M); and
Earnings per share of 24.6 fils
For the nine-month period, the Group reported net profit of BD40.9M (US$108.5M) versus BD36.7M (US$97.3M) for the corresponding period of 2013, representing an 11% increase compared to the same period last year. Quarterly net profits also increased by a substantial 40% compared to the third quarter of 2013 and an impressive 53% compared to the previous quarter in 2014. Profits for the period were boosted by the Islands portfolio and cost reduction programmes across the Group, with substantial savings realized in Bahrain. EBITDA for the period was BD111.4M (US$295.5M) representing a margin of 38%, compared to EBITDA of BD88.1M (US$233.7M) and a 32% margin for the corresponding period in 2013.
The Group's gross revenue for the period stood at BD291.9M (US$774.3M) and increased 8% from BD271.2M (US$719.4M) for the same period in 2013. Q3 2014 gross revenues showed a 3% decrease compared to Q3 2013, but remaining steady over the last quarter. Operating profit for the nine-months of 2014 was up by 33% from BD46.5M (US$123.3M) to BD61.9M (US$164.2M). Quarterly operating profits increased 45% over Q3 2013 and 31% over Q2 2014. Batelco continues to reap the benefits of its expanded operations with some stellar performances from the Island portfolio including Sure Channel Islands & Isle of Man and Dhiraagu Maldives.
The Group's balance sheet remains strong; as of 30 September 2014 net assets were valued at BD574.7M (US$1,524.4M) with cash balances of BD137.3M (US$364.2M). This includes the impact of the interim dividend (10 fils per share) announced and paid during the quarter. Earnings per share for the period stood at 24.6 fils.
Batelco Chairman, Shaikh Hamad Bin Abdulla Al Khalifa, announced the results following a meeting of the Board of Directors at Batelco Group Headquarters on Wednesday 29th October, stating,"We are very pleased with our progress over the first nine months of the year which have been marked by consistently strong cash generation and growing customer numbers across the Group."
"Throughout the period, we remained focused on evolving and diversifying the business and have made great progress in this regard with the delivery of new and enhanced services across our operations."
"With the on-going focus on improving our competitiveness across all our operations by leveraging on the Group's combined knowledge base and technical capabilities, we are confident that we can continue to evolve into a more recognisable name internationally while exceeding our promises to customers and meeting our commitment to shareholders," he added.
Operational Highlights
Batelco Group CEO Alan Whelan stated that across the Group, Batelco continues to execute its strategy very successfully, and this has been demonstrated by improved financial performance and growing customer numbers.
"Innovation in our approach to serving customers is very important as well as the manner in which all our operations are managed. Our success is demonstrated by the overall growth of our subscriber base which has reached over 9.3 million customers, growth of 5% year on year. The majority of our operations performed very well with Bahrain and Umniah in Jordan delivering substantial growth in mobile numbers while Bahrain, Umniah, SURE Channel Islands and Dhiraagu in Maldives were the key contributors to growth of the Broadband customer base."
Highlights from Overseas Operations
Batelco's Group international operations make a significant contribution to the bottom line and help to offset the impact of competition in the home market of Bahrain.
Jordan:Umniah continues to demonstrate a significant presence in the Jordanian telecom market due to its strong strategy by offering high quality integrated services, with the best value, while keeping abreast with sector developments and customers' various needs and expectations. In Q3 2014, Umniah's mobile subscriber base grew to 2.9 million, an increase of 8% year-over-year and in line with last quarter. Similarly its broadband services witnessed an impressive 22% growth year-over-year and 2% gain since last quarter.
Kuwait:Batelco Group holds a 90% shareholding in Quality Net, which delivers total ICT solutions and remains the market leader in Kuwait's Data Communications and Internet Services industry. In Q3 2014, the company maintained market share and position delivering steady results and ending the period with around 41,000 customers.
Channel Islands and Isle of Man:  During the period Sure CIIM signed contracts with Huawei to provide a full 2, 3 and 4G network for launch late 2014 in Isle of Man and early 2015 across the Channel Islands. The company acquired a data centre business in Jersey in July and completed a major Global WAN installation across six countries. Subscriber numbers continue to grow well with a 13% year-over-year increase in broadband subscribers and 3% year-over-year increase in mobile subscribers.
South Atlantic & Diego Garcia:  Sure S&D continues to perform across all operations. Investments in mobile coverage and capacity and international internet bandwidth, particularly in Diego Garcia where capacity has been doubled, has increased customer satisfaction and is expected to generate additional revenues.
Maldives: Dhivehi Raajjeyge Gulhun Plc (DHIRAAGU)maintained its position despite seasonal lower trading performance. ADSL Broadband continues to grow following the trend in Q1 and Q2. Broadband subscribers grew 7% year-on-year boosted by the launch of new high speed packages in Q1 2014. During the quarter Dhiraagu launched various campaigns on mobile services as the company continues to offer the best value services to consumers. In line with Dhiraagu's commitment to offer the fastest and best mobile internet experience for its customers, the company completed the upgrade of 3G network and reduced excess data charges, vastly improving the speed while offering the best value to customers. The implementation of the 4G LTE network continued during the period and commercial launch is on target during Q4 2014.
Other JVs:Sabafon (Yemen), in which the Group has a 26.942% shareholding, maintained steady results in Q3 2014 and ended the period with more than 4.5 million users. Atheeb (Saudi Arabia), in which Batelco holds a 15% stake, reported a decline of 16% year-over-year in subscriber numbers and 11% since the last quarter.
Batelco Bahrain – Investing to Deliver Superior Services
Batelco Group CEO Alan Whelan continued by outlining the progress made in enhancing Batelco's local networks which has increased its customer base for Broadband and Mobile services.
"The broadband subscriber base has increased by 4% since the last quarter and by a very pleasing 13% year-on-year with the upswing in numbers attributable to Batelco's upgraded services, new entry level low priced Broadband packages and the further development of our fiber optic network with additionally the growing popularity of Batelco's TV products and services."
"As part of our Fiber Network expansion we announced a new line up of enhanced superfast Broadband packages with automatic migration for existing customers to double their download speeds.  Batelco's Fiber services are now available in a wider number of areas and feature the highest dedicated, stable superfast download in Bahrain with speeds up to 150Mb and the  highest throttling speeds up-to 20Mb. We will continue to invest in our network and anticipate further growth in our subscriber numbers going forward as customers demand a much more sophisticated service such as this these days," Mr. Whelan elaborated.
"Batelco Bahrain has witnessed an increase of 11% in its mobile subscriber base year-on-year with 4G LTE products and services playing a significant part in the growing numbers, due to the popularity of our bundled packages with the latest smart devices."
"Key to our focus on supporting our subscribers and winning new customers, we recently announced a new mobile network enhancement programme in collaboration with Ericsson.  The major project will see the upgrade of our 4G Network to provide faster mobile Broadband connections and superior voice quality, plus a set of new services and offers. This is part of our ongoing strategy which allocates millions of dinars annually to boost Bahrain's communications' capabilities," added Mr. Whelan.
Achievements and Commitment to Local Communities
The third quarter was marked by the signing of a number of partnership agreements between Batelco and leading organisations and also by the formal recognition of Batelco's achievements by key organisations, including Batelco being named as a Cisco Gold Partner. Additionally, Batelco committed to various programmes to support employment and development of youths in the local community as part of the Company's highly reputable CSR programme.
Batelco continues to be among the leading philanthropic organisations in the Kingdom of Bahrain and in the first nine months of 2014 has paid or committed approximately BD2 million to various sports, social, health, education and charitable organisations in Bahrain.
Looking forward with Optimism
Mr. Whelan concluded by stating that Batelco Group was looking forward to a solid 4th quarter, buoyed by this good set of results for the period and by the steady growth of customer numbers across the majority of the Group's operations.
"Our management teams across our 14 geographies have been working solidly throughout the year to drive growth and diversification in their respective markets. This has put us in a strong position and gives us a stable platform to work from. We are optimistic that we can strengthen our performance by continuing to meet our customers' expectations wherever they are."