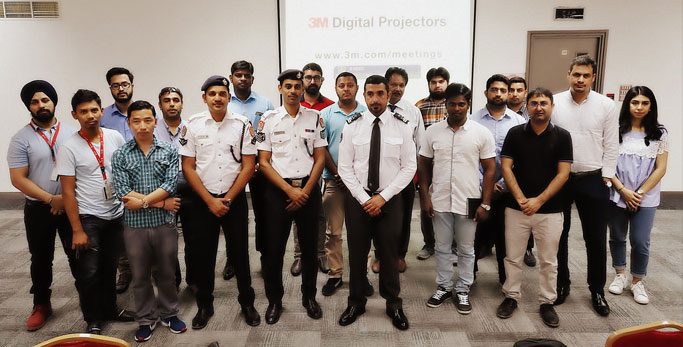 Batelco Hosts Civil Defense Presentation for its Onsite Contractors
Ensuring Health & Safety Standards for Emergency Evacuations

Batelco's Health and Safety division collaborated with Bahrain Civil Defense to arrange a special presentation about Batelco's Emergency Evacuation Plans for its onsite contractors.
The presentation was arranged as part of Batelco's commitment to health and safety in the workplace to ensure all contractors at Batelco's sites are aware of the correct procedures in the case of any emergency arising.
The presentation took place at Batelco's Salmaniya premises.