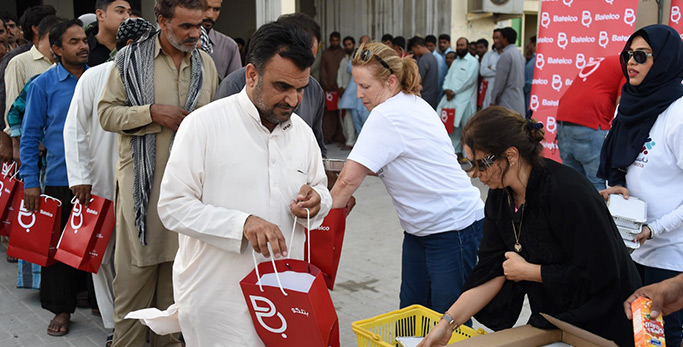 Batelco Hosts Second (Nasna Friday)
As part of the second consecutive 'Nasna Friday' during the Holy month of Ramadan, a number of volunteers from Batelco took part in distributing meals to labourers at their location in Askar.
Batelco, through its recently launched CSR programme, 'Nasna', which translates to 'Our People' is collaborating with other volunteers in order to provide labourers at different locations with Iftar meals during the Holy month.
During Ramadan, Batelco will give back to society by supplying 2,500 Iftar meals to those in need, in order to spread the spirit of giving and gratitude amongst the community.
Batelco's CSR programmes planned for the holy month of Ramadan were developed and designed with the intention of providing a positive impact to those who need it most.