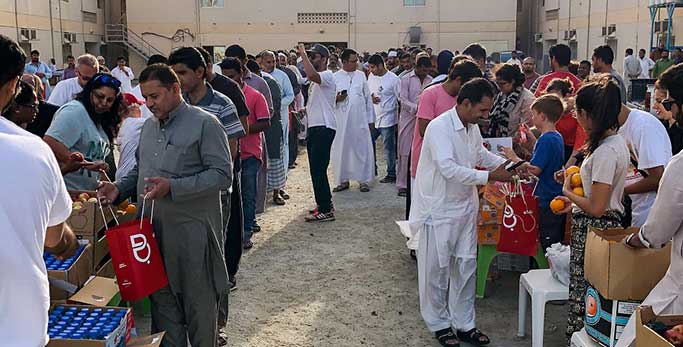 Batelco Launches CSR Initiative 'Nasna'
As part of its continuous efforts to give back to the society in which it operates and as part of its new CSR programme 'Nasna', which translates to our people, Batelco proudly announced the launch of its new initiative 'Nasna Friday' in partnership with Feed the Need, during the Holy month of Ramadan.
Throughout the course of the partnership, Batelco will give back to society by supplying 2,500 iftar meals to those in need, in order to spread the spirit of giving and gratitude amongst the community throughout the holy month. With the initiative set to take place every Friday, the first iftar coincided with the first Friday of Ramadan and Iftar meals were distributed by staff volunteers from Batelco to 1,000 labourers at their camp in Ras Zowayed, Askar.
Feed the Need is a local charity dedicated to offering food to the local communities in Bahrain, encouraging the local community to avoid wasting food and donating the surplus through a network of refrigerators situated in various locations across Bahrain.
Continuously striving to be a more socially responsible entity driven by a sincere desire and inherent duty to contribute to the community in which it operates, Batelco has a number of programmes planned for the holy month of Ramadan, which were developed and designed with the intention of providing a positive impact to those who need it most.