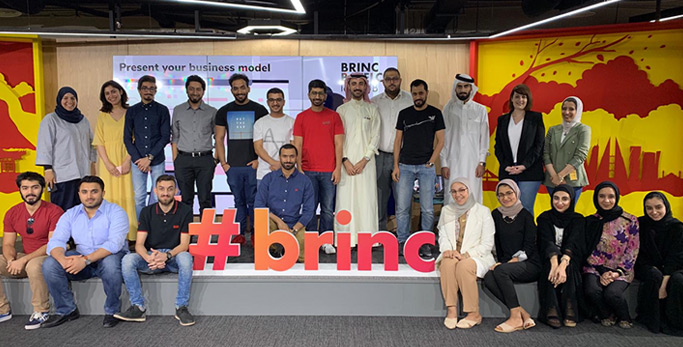 Batelco Launches Summer Entrepreneurship Programme
Batelco has announced the launch of a Summer Entrepreneurship Programme in collaboration with BRINC Batelco IoT Hub, which features several workshops designed to target Bahrain's Youth community including university students and young professionals aspiring to start their own business.
The programme, which takes place at the BRINC Batelco premises, located in Batelco Commercial Centre, Manama, includes talks by Bahraini entrepreneurs who will share their experience on how they started their own businesses. A session will also be delivered on how participants can build their own business model. Additionally, a representative from Batelco will present the products and services designed specifically for start-ups to improve the business management and efficiency.
Commenting on the occasion Batelco General Manager Consumer Division Maha Abdulrahman said, "As a national entity, we are proud to be able to support the Kingdom's youth on their entrepreneurial journey. The delivery of these sessions supports Batelco's efforts to help future generations through educational initiatives."
"We are also delighted to be able to provide participants with the opportunity to meet key Bahraini entrepreneurs and allow for the exchange of knowledge and discussion from these collaborations. Through providing this platform we aim to contribute towards the development of our workforce, in line with the Kingdom's economic vision."
The first successful session of the programme was hosted recently and received very positive feedback from participants who believe that the advice given during the session will be beneficial in helping them on their path in setting up their own businesses. They have learned key elements such as how to put together an overall business model and how to target their audience. Future workshops will take place in August and September.
Those interested in taking part in the next sessions can register for free on Batelco's Instagram account by clicking on the relevant post link, or alternatively by visiting the BRINC Batelco IOT Hub website.