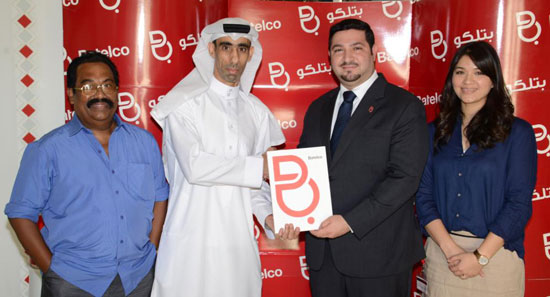 Batelco Onboard for Melodic Meet 2013
**Support for Bahrain's Disabled Athletes**
Batelco, Bahrain's leading telecommunications provider has announced its support for one of the most popular events held annually to raise funds for Bahrain's disabled athletes. Batelco Melodic Meet 2013, which will feature a number of well known stars, will be held at the Indian School Auditorium on November 21st.
The event, featuring physically handicapped and able bodied performers, is being organised by Bahrain Disabled Sports Federation (BDSF) in association with Batelco and GPIC.
In a bid to show that physical disability cannot stop what a person can achieve, the BDSF will be bringing in an accomplished dancer,  S. Prabhudoss, who lost a leg following a train accident six years ago. While recovering at the hospital he looked at ways he could survive and make a living with only one leg and discovered he could transfer his ungainly limp into deft dance moves.
Bollywood playback singer Mohammed Sikander Ali and singers Rajalakshmy and Nishad will also be performing at the event. BDSF tries to focus on the many extraordinary gifts that people with disabilities possess and highlight their talents.
Batelco Group General Manager Media Relations Ahmed Al Janahi said that Batelco was very pleased to link its name with the annual Melodic Meet.
"This very popular event raises significant funds to support Bahrain's disabled athletes. We are 100% behind such a noble objective and we wish the organisers every success in achieving their goals," said Mr. Al Janahi.
BDSF Chairman Brigadier Shaikh Ahmed Bin Salman Bin Daij Al Khalifa extended the committees gratitude to Batelco for their invaluable support.
"The money we raise will support our athletes' participation in international sports meets as well as help in organising local events."
The entrance ticket for the Batelco Melodic Meet 2013, which doubles as a raffle ticket as well, is priced at BD1 and will be available at all leading supermarkets in the Kingdom. There are 20 prizes with the first prize being a Mitsubishi Lancer.