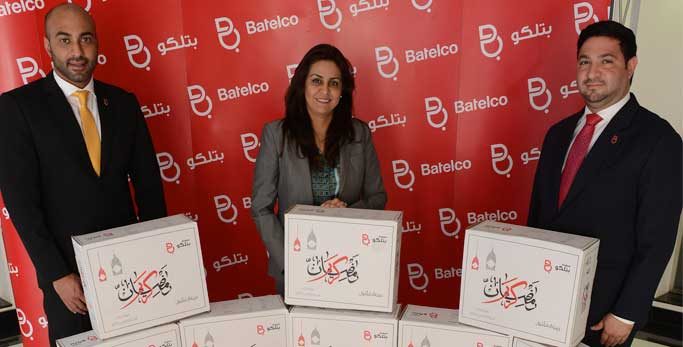 Batelco Ramadan Baskets Distributed to Bahrain's Charities
**35,000 Gift Baskets Ready as part of Batelco's Annual Ramadan Contribution**
Batelco is currently in the process of distributing 35,000 Ramadan Baskets to the Kingdoms' charitable societies as part of its annual donations programme. The Charities will soon begin to distribute the baskets to needy families across the Kingdom as preparation begins for the Holy Month of Ramadan.
Each basket weighs about 10 kg and includes essential foodstuffs that are traditionally in high demand during the Holy Month. They will be delivered to families who have been identified by the charities as needing extra support during the holy month.
"The baskets will be distributed to the societies for onward delivery to those most in need in their communities," said Batelco Bahrain CEO Eng. Muna Al Hashemi.
"We are delighted each year to make this contribution to the Bahraini community. It is without doubt a very worthwhile initiative that is highly appreciated by the charitable societies and needy families," added Mrs. Al Hashemi.