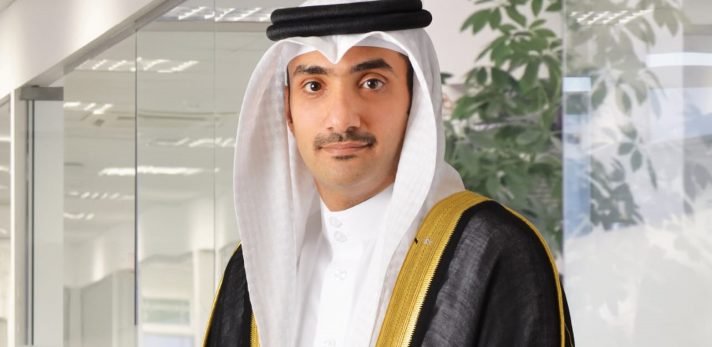 Batelco Ranked Number 1 Certified Organization in the Telecommunication Sector across the Middle East in 2020 as a Great Place to Work
Batelco, the leading digital solutions provider in the Kingdom of Bahrain, announced that the Company has been ranked the number 1 certified organization in the telecommunication sector across the Middle East in 2020 as a great workplace, by Great Place to Work® Institute Middle East. The ranking reflects Batelco's continuous workplace development, in creating a great work environment, which has had a positive impact on employees' and their performance.
Great Place to Work® is the global authority on high-trust, high-performance workplace cultures. The Institute relies on specific criteria to evaluate the work environment based on its vast experiences in the field, and thousands of studies of the best workplaces around the world. Every company is evaluated by a Trust Index; a questionnaire based on five principles to establish an employee's definition of an ideal working environment. Successful working environments are characterized by an employee-centric approach that fosters high levels of pride and trust amongst team members and strong relationships, in addition to service excellence. Such organizations work to put their employees first and are committed to providing a work culture that focusses on employees' wellbeing.
Batelco Chairman Shaikh Abdulla bin Khalifa Al Khalifa said: "Batelco places importance on supporting team members and the corporate culture. By promoting a strong team spirit at Batelco, we work towards enhancing performance levels within the organisation and encouraging our staff to challenge themselves to yield the best possible results."
"Over the years, we have introduced several programmes and initiatives to engage different teams while focussing on transparency and trust between team members. We also focussed on instilling a sense of pride in our people, derived from our national identity, which inspires our own values and are embedded in our corporate culture."
"We have directed the management to launch several programmes which are focussed on developing work environment and the high performance culture, such as the Chairman's Award, which is an annual award created to acknowledge and reward Batelco team members who have demonstrated exceptional performance and have accomplished remarkable achievements while practicing the Company's values."
"In addition, we've adopted a flexible work environment, allowing team members to work from any location within the company, and successfully redesigned it to be more practical and modern to encourage co-working and collaboration, rather than working in silos. We also continue to build trust within Batelco by utilising our internal communication platforms to provide employees with up-to-date information and the latest news."
Dr. Michael Burchell Great Place to Work CEO said: "I am proud that Batelco has been certified as a great workplace. A leader in our regional telecom industry, they have been ranked as the number 1 telecommunication organisation across the Middle East in 2020. Moreover, from over 10,000 applicants across 60 countries, Batelco has demonstrated a commitment to creating a great workplace for its people. And consumers can take pride knowing that they will receive outstanding service from employees that work in a great workplace."