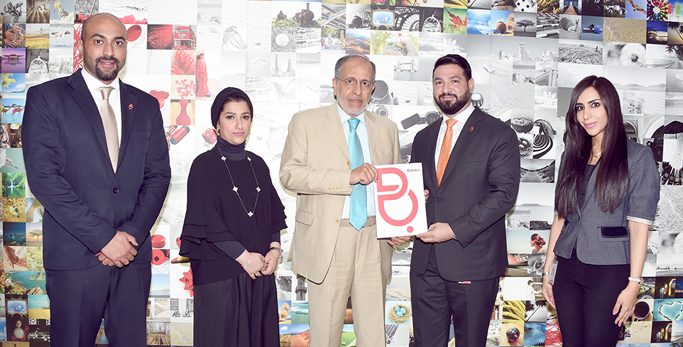 Batelco Sponsors Al Ayam 24th Book Fair (Cultural Festival)
Local and International Publishers to Participate

Batelco, as part of its commitment to culture and education, has announced its sponsorship for Al Ayam's 24th Book Fair (Cultural Festival) organised by Al Ayam. The ten day event will take place at the Bahrain International Exhibition & Convention Centre from September 14th, 2017 to September 23rd , 2017.
Several local and international publishers are scheduled to participate to display and sell a wide range of books in Arabic and English. Over 200 publishing houses are expected to attend offering over 150,000 titles.
Batelco Corporate Affairs Senior Manager Osama Alsaad presented the sponsorship cheque to Al Ayam's Manager Admin and Finance Ali Yousif Ahmadi during a recent meeting at Batelco's Headquarters.
"Batelco as a very keen supporter of cultural events which provide great opportunities and entertainment for the general public is delighted to once again support the annual Al Ayam Cultural Festival, said Batelco Bahrain CEO Eng. Muna Al Hashemi.
"This event has been taking place successfully for years and attracts large crowds to view the fantastic range of books on display. The fair provides a great opportunity to pick up new titles as well as gifts for family and friends," she added.
Furthermore, Batelco's Mobile Retail Van will be on site with Batelco's Road Show team who be offering a wide range of special offers for visitors to the annual event.