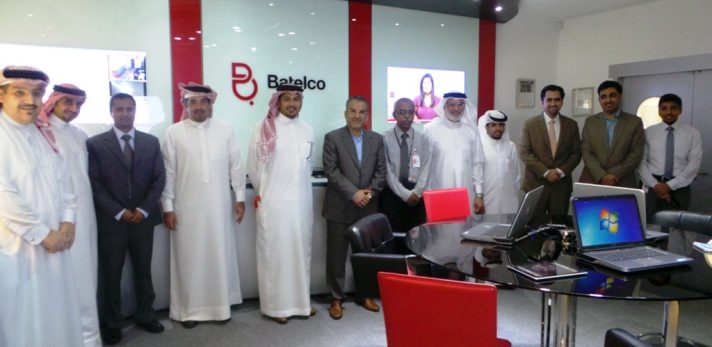 Civil Aviation Affairs Delegation Visits Batelco Network Operations Centre
Batelco General Manager Enterprise Division Adel Daylami was delighted to welcome a delegation from Civil Aviation Affairs who visited Batelco's Network Operations Centre (NOC) recently. A number of officials from both leading organisations also participated in the tour.
Batelco's Network Operations Centre is the Company's key facility from where Batelco's networks are monitored by specialist technicians around the clock every day of the year. In addition to the visit to the NOC,  the delegation also visited Batelco's Customer Experience Centre which is a state-of-the-art facility designed and developed around the needs of customers giving them the opportunity to experience the latest innovative products and services offered by Batelco. The Centre features all of Batelco's latest communication and ICT products, services and solutions in one convenient and modern location.
Mr. Daylami extended appreciation on behalf of Batelco to the delegation for taking the time to visit Batelco and thanked the visitors for their words of praise for Batelco's efforts in delivering communications services for the Kingdom of Bahrain.