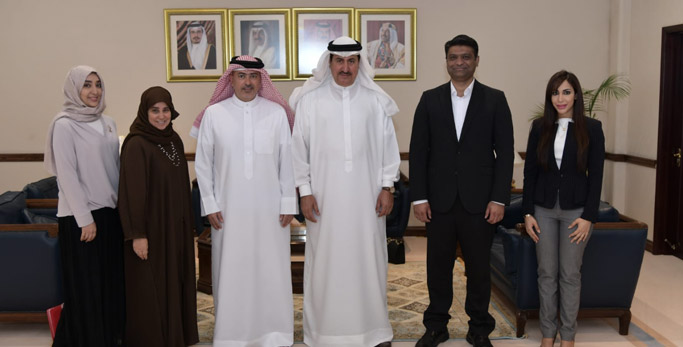 Batelco Provides Support to Families in Need in Cooperation with the Ministry of Labour and Social Development during the Holy Month of Ramadhan
As part of the company's Ramadhan programme and in the spirit of the holy month, Batelco announced its collaboration with the Ministry of Labour and Social Development to support families in need by providing them with a cash amount through Batelco's digital wallet 'bwallet'.
Batelco supports organisations that care for families in need and has launched this initiative as part of its ongoing efforts and sincere desire to contribute to the community and address their needs. Batelco choose bwallet to support those in need with the objective of providing them a convenient and easy method for money transfer.
Batelco has allocated BD50,000 towards this initiative. A number of people registered under the Ministry of Labour and Social Affairs, have been sent a text message from Batelco with the details on how to download and use bwallet and benefit from the amount credited to them. Once registered, the amount will be added to their individual accounts through a safe and secure process.
Batelco in collaborating with Arab Financial Services (AFS), have assigned dedicated teams to provide technical support, and guide and facilitate the implementation of providing the families the value through bwallet.
Batelco firmly believes in the importance of generousity especially during this spiritual month, and the company is carrying out a number of initiatives under its CSR programme during the month, with an emphasis on volunteerism and community support.