Google Play Direct Carrier Billing
With the introduction of direct carrier billing with Google, Batelco's customers can now perform any online purchase transaction through the Google Play Store by paying for their purchases without the need of using their credit cards. Direct Carrier Billing will allow Batelco's customers to pay for digital content on Google Play Store by billing purchases to their mobile accounts; postpaid or prepaid. Once the payment option is set up, customers will be able to charge app and content purchases from the Google Play Store directly to their mobile accounts.
How to enable Direct Billing?
Step 1: Open Google Play™ Store App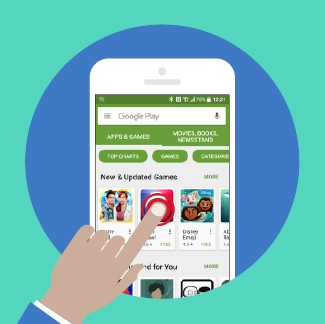 Step 2: Go to "My Account" under "Menu"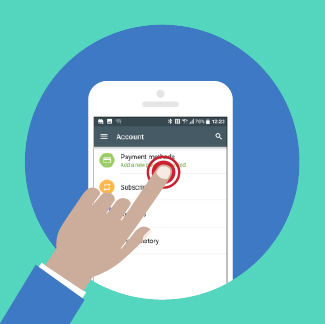 Step 3: Use "Payment Method" select "Bill my Batelco account"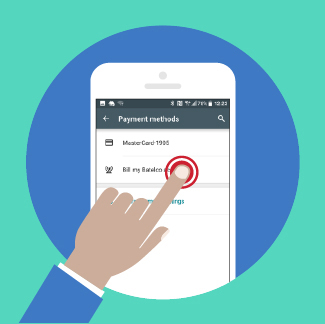 How to buy an App once Direct Billing is enabled?
Step 1: Select the application you need from Google Play™ Store
Step 2: Choose Bill my Batelco account from the payment options, then choose BUY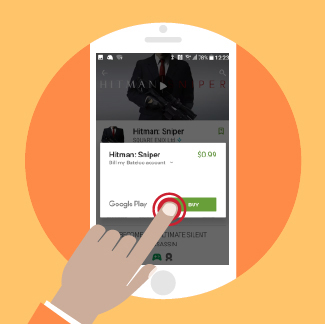 Step 3: Enter the Google account password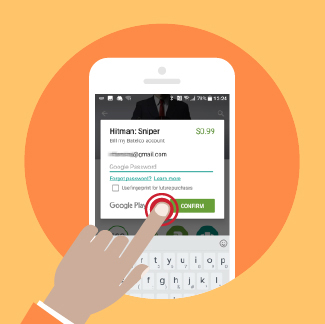 Step 4: Accept the Confirm notification for your purchase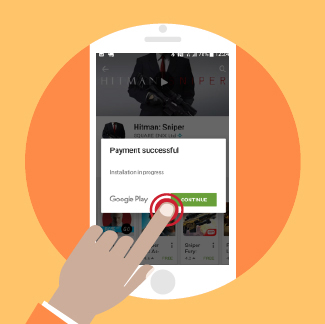 Step 5: Receive an Order Receipt via email from Google Play™ with purchase details
Step 6: Receive confirmation SMS with the purchase details
Terms & Conditions apply.
What is Google Play Store?
It is an App store by Google called Play Store which is available on Android smart phones.
What is Direct Carrier Billing (DCB)?
Direct carrier billing is a mobile payment method where the users can download/purchase apps, books, movies, games etc. on the Google Play Store.
What if I have a question about something that I purchased using Batelco Billing on Play Store?
If you have a question related to the application which you purchased, please contact the application developer or the merchant that you have purchased the app from.
Additionally, you can find the contact of the developer/merchant email or website under the application. However, if you have a question regarding Batelco Billing payment, please contact Batelco call center (196).
Is the service available for both Prepaid and Postpaid accounts?
Yes, it is available on all Postpaid (non-business) and Prepaid accounts.
Is there a limit on Prepaid/Postpaid on how much I can purchase?
Yes, prepaid customers have a monthly limit of BD 76 and postpaid users have a limit of BD 38. The limits are reset at the beginning in every month. Please note the spending limits for some accounts may differ and are subject to change at Batelco's discretion without prior notice.
How do I activate Batelco Billing for Play Store?
Postpaid customers can choose "Batelco Billing" in the "Payment Method" of their Account in Play Store to change their billing method.
Can I purchase using Wi-Fi?
Yes, you can purchase using Wi-Fi.
Will I get an email or notification message after purchasing any item?
For any purchase, you will receive a notification on your Gmail, with the details of the purchase. Additionally, you will also receive an SMS on your device from Batelco
Can I cancel and get a refund for app after purchasing?
Yes, you can cancel an app after purchasing within 2 hours from the time of purchase. Please note in-app purchases are not refunded
If a customer wants a refund, what is the process?
Go to Google Play Store.
You can view the installed app on your device.
Look at the app's options: Open and Refund. Click "Refund" to cancel the app.
After clicking the button, you'll be prompted with the confirmation of cancelation. The app will then be uninstalled from your mobile device
Customer will receive email from Google and SMS from Batelco once the amount is refund it.
Depending on app developer the refund process may take up to 7 days.
How do prepaid customers refill in Google Play Store?
Prepaid Customers can have to activate Google dedicated account by refilling with any domination voucher. The method of refilling is *123* Voucher No #.
What to do if the purchased content does not work?
If the downloaded content does not work, contact the developer through settings or in the email notification you received at the time of purchase.
What to do if I swap my SIM card or device and get an error message?
Changing a SIM card or device can create a miss match temporarily, stopping you from purchasing. This is automatically resolved within an hour once your setting is updated. If still not resolved, resetting the device will initiate the setup process and hence resolve the issue.
If I changed by device, will I have to repurchase the content previously bought?
No, the purchased content will be available under "My Apps and games" of your Play Store account.
Terms & Conditions : Batelco Billing for Play Store
By choosing to buy Content on Google Play through Batelco Billing, you agree to the below and Google Play's Terms of Service (https://play.google.com/about/play-terms.html)
Batelco prepaid customers need to register for their Batelco Billing for Play Store account by dialling *123*Pin # in order to activate
Prepaid customers can check their Play Store balance by dialling *123#
Bonus credit on refill vouchers is not included when using Batelco Billing for Play Store
Data charges ( from your current package or GPRS) apply when downloading content from Play Store
Monthly/daily/per transactions limits may apply for both prepaid and post-paid customers for the purchases on Play Store. Spending limits are subject to change without prior notice.
Batelco business customers are not eligible for Batelco billing for Play Store service, unless otherwise specified by Batelco.
Google allows you to request a refund on purchased Content within the first 2 hours after making the purchase on Google Play. Batelco will only apply a refund or credit to your account in relation to a purchase of Content if directed to do so by Google. You may find all related information on this link https://support.google.com/googleplay/?hl=en-AU#topic=2952998
Batelco Billing for Play Store will require you to enter your Gmail password every time, or you may choose to auto remember it on your device. You therefore, authorize and are responsible for any charges occurring on your account.
Batelco does not warrant any credit due from Play Store to your account if you port-out, cancel your existing account or change your Batelco SIM.
Batelco reserves the right to change and/or these terms and billing service for Play Store at any time without prior notice.
Android, Google, the Google logo, Google Play and other marks are trademarks of Google Inc.
Batelco Privacy Policy and Batelco Terms and Conditions apply