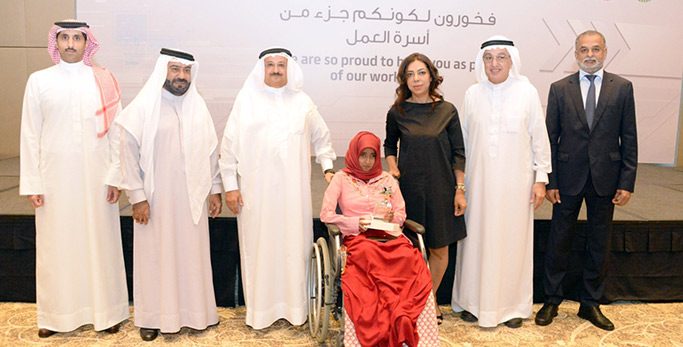 Coinciding with the Kingdom`s Labour Day Celebrations Batelco Hosts Event to Celebrate its Long Service Employees
Over 150 Long Services Employees recognised at Annual Celebration

Batelco, Bahrain's leading Digital Solutions Provider in line with its commitment to its and coinciding with the kingdom`s Labour day celebrations, employees hosted a major event to celebrate its long service employees.  As part of the event, which took place at the Four Seasons Hotel, over 150 employees who have been with Batelco for up to 35 years were recognised for their long service and dedication to the Company.
Batelco Chairman Shaikh Mohamed bin Khalifa Al Khalifa, Batelco Bahrain CEO Mohamed Bubashait and Batelco Bahrain General Manager Human Resources Faisal Jalahma plus a number of Batelco's executive management team were in attendance on the joyous occasion.
Shaikh Mohamed said that he was delighted to celebrate the efforts of Batelco's long serving employees and recognise their dedication to the growth of Batelco.
"It's a true testament to the strong sense of family at Batelco that we have staff that have been working for the Company for up to 35 years. It is remarkable that we have many Bahrainis who joined Batelco as students or graduate trainees and have remained with us throughout their working lives."
Mr. Bubashait said that Batelco is proud of all its people and truly values the efforts of all employees. He extended his great appreciation to all staff for their commitment to Batelco and encouraged all to continue with their efforts.
"On this occasion it gives us great pleasure to honour those who have reached key milestone by completing up to 35 years of service. On behalf of all management I extend great appreciation to all staff for their commitment to Batelco."