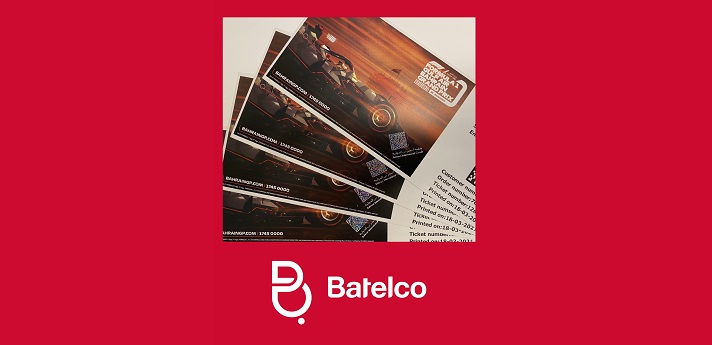 Batelco Provides Formula 1 Race Tickets to All Vaccinated Employees
Batelco announced that it is providing tickets to attend the Gulf Air Formula 1 Bahrain Grand Prix to all employees who have received a COVID-19 vaccination certificate. The event will take place from March 26-28 at the Bahrain International Circuit (BIC). The BIC recently announced that tickets are exclusively available for sale to individuals with the COVID-19 vaccination certificate, as well as individuals who have already recovered from the virus.
A spokesman from Batelco commented on the initiative saying, "Batelco decided to provide Formula 1 race tickets to all its eligible team members as per the criteria set by the BIC, in an effort to encourage people to support the Kingdom's campaign to vaccinate as many people as possible. Additionally, we wanted to give them the opportunity to enjoy the exciting atmosphere of the first race of the season in a safe environment, in line with the precautionary measures announced in the Kingdom."
"Batelco has always been at the forefront to support various initiatives in the Kingdom, and in light of the current circumstances with COVID-19, continues to play its role as a proud member of Team Bahrain," he added.
Batelco is a major supporter of the Bahrain International Circuit as an official partner since 2004, providing high-quality telecom services that benefit the participating teams as well as the circuit's Media Center.